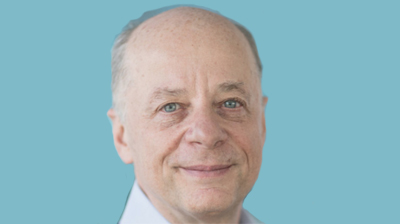 As LeasePlan comes to release its figures for Q2 2019, a closer look reveals that the company has been hit significantly by its recent investment in its new Car-as-a-service, and CarNext.com businesses.
The company reported a net result of €32 million in Q2 2019, which totals a 79.1% reduction when compared to the significantly higher figure for Q2 2018, which stood at €152 million.
Furthermore, LeasePlan reported an additional drop in underlying net result of 12.2% from €160.7 million at Q2 2018, to €141.1 million.
| | Q2 2019 | Q2 2018 | % YoY Growth |
| --- | --- | --- | --- |
| Underlying net result (€ million) | 141.1 | 160.7 | -12.2% |
| Net result (€ million) | 31.8 | 152.4 | -79.1% |
As reported by Asset Finance International in February this year, LeasePlan had seen an increase in the proportion of revenues generated from direct sales to consumers through its pan-European used-car marketplace, CarNext.com. The company claimed that around one-fifth of its used-car sales in 2018 were direct to the public, with B2C penetration reaching 21% in the final quarter, compared to 15% for the same period in 2017.
In addition, the company chose to expand its CarNext.com digital used-car marketplace from 10 to 22 countries during 2018 and had reported a rise in the number of customers buying vehicles entirely online for delivery to their homes. By the end of the year, LeasePlan's network of delivery stores had increased from 18 to 32.
Tex Gunning, CEO of LeasePlan, explained: "We continued to increase our investments in CarNext.com as it ramps up its marketing activities in support of the increasing volume of vehicles being sold through its marketplace. As such, we are particularly pleased to see CarNext.com continue to grow strongly and successfully increase the volume of third-party vehicles sold through its digital marketplace."
Gunning went on to say that LeasePlan's underlying performance was impacted by quarterly cost increases of €14 million, largely related to increased investment in CarNext.com. In its latest figures, CarNext.com's B2C volumes had risen by 35% to 15,700 vehicles, and the company had achieved a 23% B2C sales penetration for Q2 2019.
Gunning also stressed that the company's underlying performance was severely impacted by the strategic decision to stop the development of its Core Leasing System in favour of a Next Generation Digital Architecture – which led to an impairment of €92 million.
He added: "The Car-as-a-Service market is expected to grow substantially over the next 5-10 years driven by the mega trend from car ownership to mobility-as-a-service. In order to be able to deliver these new mobility services to millions of customers, we need a business model that is entirely digital, meaning delivering digital services at digital cost levels and leveraging our rich data sources through AI technologies. This requires a digital architecture that is flexible, scalable and adaptable to new emerging digital platforms and digital technologies.
"Traditional process-oriented IT architectures are not fit for purpose in the digital world and therefore we have taken the strategic decision to stop the development of our Core Leasing System in favour of a more dynamic and modular Next Generation Digital Architecture. While leading to an impairment charge this quarter, this architecture will enable us in the future to offer a new range of smart fleet products and services to millions of customers with significant expected efficiency benefits."
Diversified funding platform shows big success
Despite the impact of a planned fleet reduction in Turkey and the de-fleeting of a large service-only customer in the first half of 2019, LeasePlan's car-as-a-service business for new-cars showed solid services fleet growth in most key markets.
Additionally, LeasePlan made a variety of new digital services available including the launch of 'Tess', a car-sharing app for private lease customers and their friends and family.
At the same time, the company continued its zero-emission mobility operations, with electric vehicles and plug-in hybrids as a percentage of vehicles represented 5.7% of all new orders in the second quarter.
Once again benefitting from its diversified funding platform, LeasePlan managed to raise a total of €2.8 billion from retail deposits, senior unsecured and secured debt in H1 2019. Furthermore, LeasePlan Bank grew €1.2 billion, bringing the total amount on deposit at half-year to €7.6 billion.