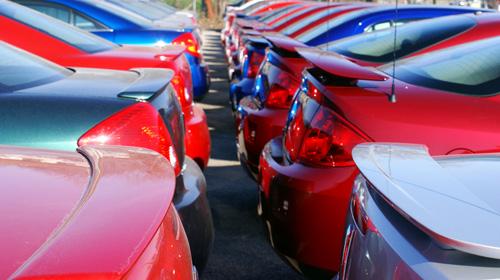 Used car markets across Europe have shown strong signs of recovery as buyers return following the lifting of some lockdown restrictions, according to industry experts.
Despite growing demand, it will take years to repair the damage from the market shutdown, with estimates suggesting dealers' used car operations have suffered losses totalling €2.6 billion, according to market analysts Autovista.
The countries that expect to come out of the crisis faster than others are Germany (with plans for a €130 billion economy incentive scheme that has just been announced), Poland, Czech Republic, the Netherlands and Slovakia.
Autovista analysts say these countries could help to absorb some of the supply of used cars from other less well-performing markets, which would support improved RVs across Europe.
Business intelligence provider INDICATA points to strong used car performance in Germany as a potential blueprint for how the rest of Europe will perform as lockdowns end.
German dealers opened on April 20 and experienced a swift bounce back to pre-lockdown levels, with used car sales growing healthily.
Similarly, the used car market in England has bounced back, with sales up by 3.4% in the first 10 days of June compared with the same period in 2019.
INDICATA analysis shows dealers are being more cautious about replacing sold stock, which could restrict supply and push up prices.
It says used car prices rose by 0.5% in the first 10 days of June, with demand focused on hybrids and petrol cars, while diesel sales fell.
Older used cars are receiving most attention from cost-conscious buyers, who may be moving away from public transport to limit infection risks from COVID-19.
Sales in the 6-9-year-old and 9-12-year old sectors are both up by 10%, while the 0-3-year old sector has fallen by 6.5%.
Neil Gilligan, INDICATA UK's business development manager, said: "It is surprising how quickly the used market has bounced back from the COVID-19 lockdown.
"With reduced output from carmakers and fewer dealer part exchanges and ex-fleet cars coming into the market, then demand should exceed supply throughout the rest of 2020 with prices continually strong."
Residual value experts at cap hpi support the view of a two-tier market with older, cheaper cars in demand.
Overall, they say residual values have improved 0.3% at three-years and 60,000 miles compared to last year, driven by older models, as RVs for younger cars fell back.
UK prices for 10-year old cars have increased by an "unprecedented" average of 5.7% or £140, at a time of the year when values invariably drop.
Derren Martin, head of valuations UK at cap hpi, said: "The strength of the used car market through June has taken even the most optimistic within the industry by surprise. 'How long does this carry on for?' is being asked far and wide at the moment, and there is no historical precedent to reference."
However, he warned that prices could fall back once initial pent-up demand is met and countries adjust to a new economic reality.
Martin added: "Once the supply chain gets back up to closer to full capacity, the market is likely to see volumes appear from lease and other finance extensions. While this may not happen in July, it seems almost inevitable that the current strength is unsustainable and supply will at some point outweigh demand, maybe towards the end of the summer."
The strong short-term performance could also be linked to government grants, as billions of euros flood into business bank accounts.
The UK's Shoreham Vehicle Auctions suggested that the Government's £50,000 Bounce Back Loan is helping independent dealers to fund replacement stock.
Shoreham Vehicle Auctions managing director Alex Wright said: "The government low interest loan has provided a lifeline for many dealers. 90% of dealers we spoke to have all confirmed it has helped stimulate their businesses, which has in turn given the used market a leg up as it comes out of lockdown."
The collapse of the new car market is also leading to strategic change within leasing companies as they look to maximise revenues from their current assets.
For example, ALD Automotive has expanded its direct distribution channel, ALD Carmarket.
Its online sales platform to sell directly to the trade now spans 37 countries.
It is extending its used car offering to the consumer market with the roll-out of a retail version of ALD Carmarket.
Online showrooms are supported by an existing resale network of 50 branded used car outlets.
The launch follows trials in Denmark and allows consumers to buy or lease both online and in person.
The offering is already live in Denmark, Spain, Luxembourg, Germany and Portugal and will be expanded to Norway in the coming weeks. Roll-out will be completed in Central and Eastern Europe by the end of the year and an implementation plan for additional markets is planned in 2021.
Tim Albertsen, chief executive officer of ALD, said: "This new phase highlights the strategic importance of our used car strategy in our overall development. Our digital platform and existing resale network will enable us to further expand the reach of our services and provide our clients and partners with the mobility services they need."