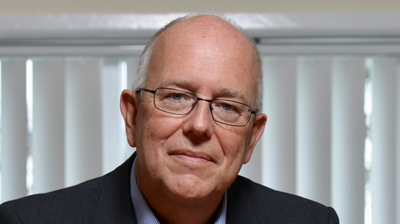 As the pandemic loosens its grip the fleet sector appears divided in two schools of thought; whether to continue with strategies such as electrification and adoption of mobility solutions, or to dig in and make the most of existing resources, says FleetCheck.
According to the company, while the pandemic has certainly proved a challenge for all businesses, it has succeeded in creating time for fleets to consider ideas that might once have been considered too radical to be practical.
Peter Golding (pictured above), managing director of FleetCheck, explained: "There appears to be a split on whether to advance or consolidate. Some fleets are very much doubling down on their strategies for the future, especially around electrification, with some businesses looking to accelerate adoption, and push forward in areas such as EV-based salary sacrifice and handling increased amounts of grey fleet activity.
"The other main approach appears to be to work to contain costs and maximise efficiency as much as possible through sweating existing assets and refining current processes.
"Of course, the difference between these two contrasting lines of thought is very often cash. Businesses that want to undertake radical change need to be free to make investments to see them through while those that are facing tougher times are under pressure to make the most of what they already have."
Based in the UK, fleet software and management firm FleetCheck currently operates with a customer base of more than 1,000 businesses totalling in excess of 100,000 vehicles. Established in 2006, the company also offers a range of additional services including risk management, fleet documentation and strategy implementation.
Golding added: "It's not inconceivable that, in a couple of years, we will see that some fleets have rapidly moved forward and are almost fully electrified while others will have not had the resources to advance much beyond their current situation. How many will fall into one camp and how many into the other will generally depend on their individual rates of recovery."