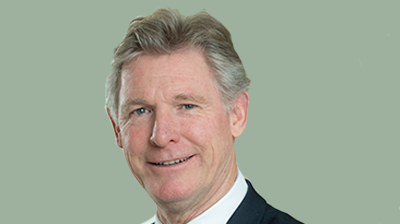 ALD Automotive, a full-service lease and fleet management company, has released its results for Q3 2020, revealing a 3.7% decrease in net income compared to the same period in 2019.
The company revealed that its total fleet had reached some 1.76 million vehicles at the end of Q3 2020, up 1.6% compared to Q3 2019. Out of the 1.76 million vehicles, ALD funded 1.37 million (up 0.3% over Q3 2019) with the remaining 390,000 vehicles consisting purely of fleet management business. Organic fleet growth, adjusted for the impact of the disposal of ALD Fortune Auto Leasing & Rental in China, stood at 1.7% at Q3 2020.
In terms of sales margins, ALDs leasing contract business reached €151.7 million in the quarter, down 9.5% compared to the same period in the year before. With a slightly less severe decrease, the company's services margin stood at €158.3 million, down 0.3% from Q3 2019. With the two figures combined, this resulted in a €16.3 million (£14.6 million) decrease compared to Q3 2019.
However, the contribution to gross operating income from used car sales reached €29.7 million (£26.67 million) in Q3 2020, this represented a 40.7% increase from €21.1 million (£18.95 million) in the same period the year before.
Therefore, although ALD's margin in the first nine months of 2020 in the leasing and services section of they're business was down, the impact was lessened by the growth in gross operating income they made on de-fleeted used-car sales.
The average sales margin on each de-fleeted used car that ALD sold in the quarter, came in at €333 (£298), whereas the average across the first nine months of the year was €84 (£75) per unit. This would indicate that the quarter has been successful for ALD in terms of used car pricing, as they have hit above the year-to-date average so far.
Simultaneously, the company has sold 89,000 used cars in Q3, compared to the 74,000 in Q3 last year, meaning that they've sold more cars at a higher margin.
Tim Albertsen (pictured above), chief executive officer at ALD, explained: "This is primarily thanks to the efficiency of ALD's digital remarketing platforms, combined with a strong recovery of the used car market following the pandemic."
The company's announcement also revealed that it's not holding many de-fleeted vehicles, as shown by stock levels decreasing over the quarter, displaying a fast turnaround and an improved cashflow.
Defaults on receivables reached €11.8 million (£10.58 million), rising from €10.6 million (£9.5 million) in Q3 2019.
These changes culminated in ALDs net income (group share) sinking to €140.6 million (£126 million) in Q3 2020, down from €146.1 million (£131 million) in Q3 2019. Also, over the first nine months of the year, the company's net income was €347.5 million (£311.7 million), down from €426.8 million (£382.8 million) in the first nine months of 2019.
Albertsen added: "Q3 2020 saw the used car markets recovering fast after lockdown measures were softened in Europe. In this context ALD has once again demonstrated its agility by seizing market opportunities where possible, reflected in the strong performance of our remarketing activity this quarter. Flexible offers continue to gain traction as well as used car lease. Our operating and financial performance in the first nine months was strong despite inclusion of several provisions recorded to reflect potential upcoming risks. Careful attention to costs remains a focus area for ALD, as illustrated by the important cost savings achieved once again this quarter."