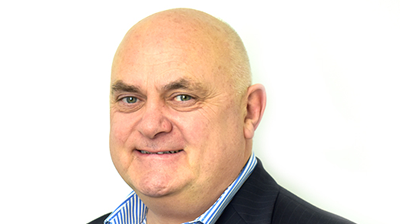 Midlands Asset Finance, a UK-based financial services broker, has announced the launch of a new company brand and is now set to begin trading under the name, MAF Finance Group.
According to the company, the change reflects its recent growth from a local and regionalized broker to a larger, national business with wider specialist divisions across the UK.
Dave Chapman (pictured above), director and head of sales and property, added: "Everything we have learned from our banking careers we have been able to implement across our business and more, to make a real difference to help our clients grow and achieve their goals. Working with a wide panel of banks and alternative specialist funders, we can meet our client's needs with a strong 'appetite for yes'."
The rebrand follows the company's crucial decision to launch a series of specialist divisions over the last few years, including MAF Healthcare, MAF Property, MAF Vehicle Management & Leasing, MAF Construction and MAF Agriculture.
While the specialist car and van leasing division will continue to trade as MAF Leasing, all other divisions will be brought under the MAF Finance Group name.
Sue Chapman (pictured above), managing director of MAF, explained: "We still have much to do and our expansion plans will help many businesses across the whole of the UK stay ahead or at least keep their head above water. Being able to raise cash and restructure existing borrowings will be integral to how we operate in the coming months covering the whole of the UK."
Formed in 2010, MAF now employs over 40 people and has arranged more than £43 million of CBILS funding for 124 different businesses during the pandemic in 2020.
Matt Hayes, director of marketing, concluded: "The rebrand is a statement of intent and is a big milestone for the business. As we have continued to grow over the last few years, we knew that the brand would need to develop alongside it. We didn't want to lose the Midlands Asset Finance heritage, so there are homages throughout the branding. The new look reflects a business that continues to move with the times, with a new identity that sets MAF apart in the industry."
Fleets prioritizing EVs
Alongside the news of MAF's rebrand, the company revealed that a significant portion of its customers are actively considering the switch to electric vehicles (EVs).
Chris Leslie, director of vehicle management at MAF, explained: "Many of our customers are actively considering this question when developing their future EV strategy, which is quickly becoming paramount."
Offering a similar sentiment, a recent survey by Cambridge & Counties Bank revealed that some 94% of small business owners believed that EVs should be moved to as soon as possible, with 46% stating that it should be a priority.
With new petrol and diesel vehicles to be banned from 2030 and hybrid vehicles to be banned by 2035, businesses are looking for alternatives to replace fleet and company vehicles – with a focus on reducing carbon footprints.
Around 84% of UK SMEs believe that the introduction of last year's BiK relief will have a positive impact on EV purchase numbers over the next 12 months, with 68% 'wholeheartedly' agreeing with the 2030 ban on petrol and diesel vehicles.
Leslie added: "With the future legislation changing and the ICE engine due to be abolished in 2030, fleet operators are being forced to consider a whole new range of issues to ensure they stay in front of the curve."