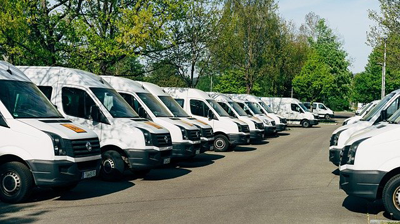 As businesses focus on returning to normal following the global pandemic, many are asking the question 'What does normal look like now?'.
After such a prolonged period under numerous lockdowns, with employees working from home and employers developing online business models, many companies have now adapted to the changed environment by introducing new processes and developing innovative ways of working.
Industry experts predict that many of the changes have proved so successful, they will remain in place long after the vaccine has taken effect. For example, many workers have indicated they want to continue working at home once restrictions are lifted, particularly as they gain hours each day that would otherwise be lost to commuting.
At the same time, customers have embraced online sales as a way to source a wide range of goods, from coffee to cars.
Changing the traditional role of fleet
As lockdown lifts, this has the potential to change the traditional role of fleet within businesses.
Firstly, the number of job-need cars may change, as the historic role of the salesperson shifts from face-to-face to face-to-screen.
Already some leasing industry executives are questioning whether they need an army of road-based sales representatives, when they could be much more efficient holding online meetings.
For example, three-hour drives to meet a client who then cancels a meeting at short notice would be a thing of the past.
The landscape may also change for perk car drivers, who cover much-reduced personal mileage.
A car may still be necessary, but they may want to focus much more on luxury, rather than efficiency, as their low mileage means fuel costs are less of a concern.
Companies are also more likely to consider whether alternative forms of mobility are just as effective as the car, while others are asking whether they need a full-time fleet, or if flexible 'car-on-demand' services could be just as effective, ranging from car sharing to subscription services, flexible rental and even grey fleet.
The future shape of fleet is considered in a new insight series from fleet and mobility software specialist Bynx. Called Fleet Future, it looks at the changes facing fleet suppliers and operators as the world emerges from lockdown.
The first issue considers the future shape of the fleet market in addition to the role autonomous decision-making can play in driving efficiencies and customer service improvements.
It also features interviews with two key fleet experts - Arval's Miguel Cabaca, who recently moved from his role of UK managing director to head up the leasing company's operations in Spain, and industry consultant Keith Allen.
To download your issue, complete the form below.