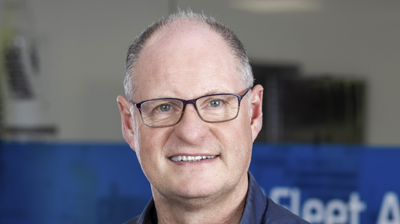 Green energy firm, ScottishPower, and fleet management specialist, Fleet Alliance, have unveiled an end-to-end electric vehicle (EV) solution for businesses.
The new partnership - called Fleet Zero - aims to support businesses transitioning to sustainable fleets by matching EVs to the right charging solutions.
Under the new partnership, Fleet Alliance, the Glasgow-based leasing and fleet management specialist, which has already witnessed a record number of EVs added to its managed fleet in the last 12 months, will supply the appropriate vehicles.
ScottishPower, the first integrated energy company in the UK to produce 100% green electricity, will provide matching charging solutions, whether at home for company car drivers, workplace chargers, or even charging facilities made available to the public.
Fleet Alliance CEO, Andy Bruce (pictured), said that he was 'very excited' by prospects for the new partnership with ScottishPower.
"Fleet Zero is a great solution all round for fleets. Our new partnership with ScottishPower provides the perfect opportunity to advance sustainable practices by matching the right EVs with the right EV charging solutions, whether it's home chargers for company car drivers, the provision of workplace chargers, or depot chargers for commercial vehicle fleets with a return-to-base operation." he said.
ScottishPower Retail CEO, Andrew Ward, said: "To reach net zero, we know the UK needs to decarbonise transport faster and that's why we have to make the switch to electric vehicles simpler.
"I'm delighted we are working with specialist firm Fleet Alliance to provide businesses with an easy turn-key solution that meets all their EV needs from finding the right vehicles, to the matching chargers in the appropriate location and, of course, our 100% green electricity tariffs.
"The signals couldn't be clearer – businesses are telling us they want electric vehicles faster than expected, and that means the decarbonisation of our transport system can be delivered quicker, too."