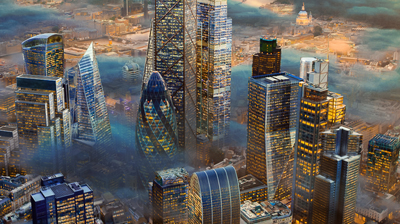 The current leaders of the UK's dynamic asset finance market have been revealed in the exclusive 2019 Asset Finance 50.
The annual AF50 is the UK's most influential survey of business and equipment lessors, which tracks the health of the market and identifies the key trends that are set to have an impact on the sector.
This year's report, sponsored by Alfa, reveals that the total net investment in leasing for the top 50 firms is £38 billion, up 6.2% from £35.9 billion in last year's report.
The top 10 firms represent 60.6% of the AF50, up from 59.3% last year, with the largest company, Lombard, accounting for 15% of the market.
In addition to profiling the largest companies in the UK asset finance arena, the report includes in-depth analysis of the industry.
This year's AF50 UK includes:
Full listing of AF50 companies ranked by net investment in business equipment leasing
Largest fleet lessors
Largest captive lessors
Largest manufacturer lessors
Breakdown of the market by location of ownership
AF50 by key performance indicators, including the fastest growing companies
This year, the AF50 also includes profiles of the UK's largest asset finance companies and features commentary from a range of industry leaders and influencers.
Among the key issues reviewed in the 2019 edition are:
The future role of digitalisation in the industry
The changing shape of car leasing amid a shift in focus from B2B to B2C
Loan performance in an unpredictable market
How AF50 companies are driving growth through innovation and a focus on excellence
The annual AF50 UK is published by Asset Finance International in association with Asset Finance Policy.
Julian Rose, director of Asset Finance Policy and compiler of the AF50 UK data, said: "Since its launch in 2016, the AF50 UK has established itself as the UK's primary annual survey of business equipment and fleet lessors. We estimate that the AF50 UK includes between 90-95% of the total business leasing market and it provides a vital annual insight into industry performance and development."
Edward Peck, chief executive officer of Asset Finance International, added: "This year's AF50 highlights the resilience of the UK's asset finance sector, as companies find new avenues for growth and continue to invest in technology and innovation. I would like to thank all our partners in the industry for contributing to this important industry report."
The survey is based on audited and publicly available accounts or other published information to ensure accuracy and compliance with competition law and regulations, using the latest information filed at Companies House. The year-ends used range from September 2017 to December 2018.
Update: In the table of AF50 2019 industry leaders on page 21 of the report, the 'largest percentage growth in leasing firm' has been corrected and now shows PCF Bank. In addition, the 'largest £ growth in leasing firm' has been corrected to show HSBC/Angel Trains.