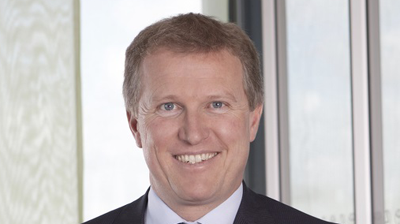 In an auto finance market being reshaped by change, there are three certainties that will drive future development, according to Toyota Financial Services.
While COVID-19 has added an extra layer of challenges as global car sales have been disrupted, these inherent factors remain core for OEMs, according to Martin Muessener, its vice-president of sales and marketing, Europe and Africa.
Firstly, the market is based around a physical device, the car. Cars may change, autonomy may reshape the interior, but there will always be a device that needs to be high quality, durable, reliable, cost-effective, and efficient.
Secondly, any physical device requires some form of support network, for handover, maintenance, repair, and end-of-use returns.
Finally, as a long-term asset, the device needs to be managed and sit on a balance sheet, with factors such as depreciation considered during its operation.
Muessener told a recent International Asset Finance Network Online seminar, sponsored by specialist software and services provider Alfa: "In that sense - device, place, balance sheet – that is what we bring."
Within that framework, everything else may change, as the nature of car use shifts from ownership to usership, with large fleets supporting the travel needs of urban communities.
Muessener said: "Today most of the profit comes from making and selling cars and the current value chain, with parts, servicing, insurance and financial services.
"But it will gradually shift into revenues coming from transactions. Our industry will change from an asset business into a transaction business. We will learn to create revenues by mile, by minute and from services which you can book in the car.
"Services will be offered based on location that can be paid for through the car. We as an industry can make new revenues, which are only small transactions but in large volumes.
"There are many transactions over the lifetime of a car, and if we built our products to benefit from this, then we can make a great deal from it in future."
However, this flexibility will bring additional change; consumers will increasingly utilise mobility technology that is brand agnostic, to deliver a journey rather than a manufacturer's unique experience.
In response, manufacturers are developing their own mobility arms to capture customer loyalty through platforms rather than products.
Asset Finance International reported at the start of 2019 on the launch of Kinto, a new mobility brand from Toyota, which is expanding globally to offer a range of services, ranging from car sharing and flexible leasing to other shared transport solutions.
This included the rebranding of Inchcape Fleet Solutions as Kinto after it was acquired last year.
Muessener said: "For end-users hailing a ride, taking a shared car, or subscribing to a car for two months, they will be less interested in the brand. That makes it more important to build up service brands such as Kinto.
"I can't imagine 10 or 20 mobility services in a single area; this would never be economical. The winner will take it all and maybe leave two or three competing brands.
"Relationships with cities are also important. They have the pain with pollution, congestion and parking. Collaborating with cities to resolve those problems with future mobility solutions is key. We regard cities as a customer."
* To read more of Martin Muessener's market outlook, including the future of electric vehicles, and view the results of a survey into industry attitudes, download our IAFN Online session summary below.