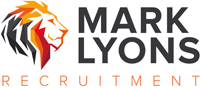 To £70k plus company car, excellent bonus, commission, and benefits package.
Our client is a division of a well-known and respected provider of asset finance.
As they continue with their growth plans in this exciting area of the market, they are keen to appoint a high-profile asset finance sales professional to drive the development and delivery of key business development initiatives and achieve growth and profitability objectives.
The Regional Sales Manager's main responsibilities include generating new business whilst also building on existing business within the Manufacturing sectors. You will coach and mentor your Area Sales Managers to ensure they are working efficiently and consistently achieving targets set.
This is a field-based role, so you will be based from home but will spend a large portion of your time on the road with customers. This role covers a territory around the North-West of England, so you'll ideally be based locally.
RESPONSIBILITIES:
Proactively source sales from within the allocated geographical location either by directly prospecting the existing customer base, sourcing new customers or through dealer introducers.
Develop and maintain relationships with existing customers via telephone, emails, and face to face meetings.
Act as a contact between the company and its existing and potential markets, negotiating terms of an agreement and closing sales, gathering market and customer information.
Represent the company at trade exhibitions, events and demonstrations.
Review own sales performance aiming to meet or exceed targets.
Ensure that the sales targets for yourself and Area Sales Managers under your responsibility are achieved.
Oversee the induction, training, coaching and mentoring of the Areas Managers to ensure they achieve the pre-agreed targets. Ensuring they are fully trained and equipped for the roles they occupy.
Manage any underperforming Area Managers, to achieve targets, or apply the relevant disciplinary procedures where applicable.
Ensure you maintain a full understanding of all the finance offered and associated add on products available.
Ensure that all Governance and Compliance requirements are adhered to and all reporting and reviewing activities required by the Regulatory Bodies are carried out to the standards required.
WE WOULD LOVE TO HEAR FROM YOU IF:
You're self-motivated and driven to achieve and exceed targets set through financing and associated products.
You're also competitive and have a need to win with an ability to think on your feet and deliver solutions.
You have excellent interpersonal skills.
You are numerate with a strong analytical ability
You have a strong ability to plan and organise, effective sales activity planning is vital.
You are an excellent communicator with a direct and open style.
You display enthusiasm and drive for generating revenue with evidence of "going the extra mile" coupled with strong client focus, a flexible and resilient attitude.
IT IS NOT ESSENTIAL BUT IT WOULD BE GREAT IF YOU:
Possess relevant experience and expert knowledge of the manufacturing sector
Have managed a remote team before
Contact: In the first instance please send your cv to Mark Lyons at mark@marklyonsrecruitment.com or call 0161 258 0053 / 07470 476320 for a confidential discussion
If this role isn't in the right location but you wish to register, then please visit www.marklyonsrecruitment.com to submit your details.