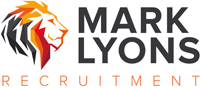 To £110k plus car allowance and good bonus earnings.
Our client is a recognised name in the provision of asset based lending facilities. They are going through an unprecedented period of growth of their lending book and require someone to join the team to underwrite mid to large ticket facilities.
Responsibilities:
Working with the BD team from early stage proposals, meeting new prospects to assist with early evaluation, gathering of sufficient data to determine whether an opportunity is worth pursuing to the pre-screen stage.
Assisting BD's in the preparation of pre-screens, providing recommendations for credit structuring.
Ensuring that all required data is available and in acceptable form prior to commencing preparation of credit offering (i.e. Due Diligence collateral and financial, forecast data and assumptions, etc)
Preparation or assistance in the preparation of credit offerings identifying key risks ensuring appropriate mitigation supported with appropriate financial modelling, collateral analysis, covenant structuring, risk ratings, industry analysis
Assisting the BD, legal and deal team throughout the underwrite process.
Reviewing prospective corporate structures, owners and managers for KYC and AML compliance purposes.
Complete key tasks required to process credit offerings through to approval utilising back office credit systems.
Requesting and arranging Credit Committees at required approval levels.
Ensuring that Credit Approval are correctly reflected in terms offered (i.e. commitment letters)
Assist with the internal set up requirements and on-boarding of new clients including the preparation of New Client Memo and assistance with final KYC requirements.
Skills required:
Typically 5+ years' experience in ABL Underwriting, or Risk roles.
Practical understanding of secured financing techniques and structures, including financial requirements, loan collateral, audit requirements and legal documentation,
Understanding of: Corporate Finance, Accounting, Private Equity, Corporate Restructuring and associated legal issues.
Advanced credit & financial analysis, and advanced forecast modelling skills with strong report writing expertise.
Advanced user of Microsoft Excel and Word.
Desirable experience in the some of the following areas; Audit, Accounts preparation, credit analysis, corporate finance, transaction services, insolvency, cash-flow lending.
Contact: In the first instance please send your cv to Mark Lyons at mark@marklyonsrecruitment.com or call 0161 258 0053 or 07470 476320 for a confidential discussion
If this role isn't in the right location but you wish to register then please visit www.marklyonsrecruitment.com to submit your details.