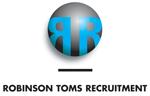 Salary range £60,000 - £90,000 OTE at median salary of £80,000 will be £115,000 - £155,000 dependent on profitability and range of services sold - commission is paid monthly and is wholly uncapped.
Overview
Our clients business model is one of providing residual value based funding solutions to their clients for technology assets that their customers will ideally use for between 2 to 4 years. They invest their own capital in a residual value so they can undercharge the first user of the technology, as when they have finished using the assets they refurbish and re-rent the technology to a second user in the UK.
Their rental and re-rental model therefore supports the upfront residual value investments the take in technology assets and they consider their approach is rare in the UK market place since they have built a team who can physically manage and develop the assets they lease.
With extensive time in business they have continually enhanced their offering and now often deliver a DaaS solution for workplace IT delivering subscription solutions with better sustainability for customers.
They are also able to help clients validate their asset purchases where relevant and through their direct capability as a reseller or indirect work with reseller/vendor partners they are able to help to source, deploy, asset manage, maintain and dispose of a wide range of technology assets.
During the past 3 years during Covid and the growth in Hybrid working models they have been especially active on Laptop and Desktop solutions developing additional value-added services needed to deploy remote workers technology and help build long term, mutually beneficial relationships with their clients become a trusted partner as well as a financial services supplier to them.
Role Overview
Our clients aspire to double their business within the next 3 years, the recruitment of further in-house senior sales resources is a key aspect of this growth. The successful candidates will be joining the business at an exciting and challenging time, during which your participation and success will fundamentally sculpt the business's future development.
Responsibilities:
The Business Development Director role is one of increasing our clients market position and achieving financial growth by building direct relationships with clients who best suit their residual value based subscription solution with added services. Indirect introductory business from IT resellers, managed services businesses or other introductory routes also represent opportunities . The role combines a combination of lead generation activities, networking, telephone sales and face to face client meetings dependant on the size and complexity of the transactions.
This is a senior position where the successful candidate(s) will be expected to identify new business opportunities, negotiate and close business deals and maintain extensive knowledge of the leasing and technology market.
The role is a broad new business one utilising personal networking, sales origination tools such as Lead Forensics, Sales Navigator and social networking tools such as LinkedIn the internet and trade journals / shows etc to find prospects and turn these into clients.
Day to day activities will include:
Prospecting for potential new customers to introduce to our clients proposition.
Develop new prospects to ensure a robust pipeline of new business opportunities.
Meeting potential customers to identify their requirements and articulate our clients funding and value added services.
Identify potential customers and the decision makers within the customer organisation.
Research and build relationships with new customers.
Set up meetings between customer decision makers and, as required our clients management team to support the process.
Plan approaches and pitches by working with our clients management team to develop presentations and proposals that meet and exceed customers needs, concerns, and objectives.
Participate in pricing the lease solution and additional value-added services.
Handling objections by clarifying, emphasising agreements and working through differences to a positive conclusion. Use a variety of styles to persuade or negotiate appropriately.
Presenting an image that mirrors that of the customer and that of our client.
Build recurrent new business with newly won and existing clients.
Candidate Profile
To apply you need to be located in greater London or South East and should have 10 plus years' experience of self-generation of leads with prospects with the ability to sell the concept and benefits of leasing technology assets to clients and building a regular refresh approach with clients.
You should also possess the following qualities / experience.
Be self-motivated, self-disciplined and entrepreneurial individual who is looking to develop their sales career in an environment that actively encourages individuals to succeed.
Have worked previously in a sales role where you have canvassed for new business directly and via the telephone and managed a sales process from end to end.
Have the ability to be able to understand a prospective clients company accounts, management information , knowledge of credit would be a distinct advantage.
Have a good knowledge of and a genuine interest in technology assets , have the ability to understand the different types of technology product a customer is purchasing and how it will be used by their business. Key especially is comfort with the end point assets that are being used by corporate customers.
Ability to converse with confidence with both finance and IT departments at prospective customers to senior level, support will be provided by our clients management team who will attend meetings as required.
Be experienced articulating the benefits of leasing , IT Asset Management and knowledge about the value added IT services including Autopilot and in Tune to a prospective client and be skilled in the most successful way to introduce, propose and close the sale of our clients funding and service solutions.
Desire a high and also wholly uncapped earning potential.
Be energetic, be enthusiastic and above all persistent recognising that activity leads to success and focussed activity leads to sustained success.
Salary range £60,000 - £90,000 , OTE at median salary of £80,000 will be £115,000 - £155,000 dependent on profitability and range of services sold
Commission is paid monthly and is wholly uncapped.
Contact: Please send your CV firstly to Sean Toms at: sean_toms@robinson-toms.com and then call me on + 44 ( 0 ) 1691 670466 for a confidential discussion.