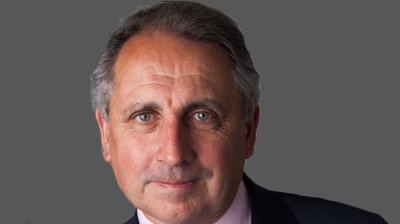 The Government has today published 'Mobilising green investment: 2023 green finance strategy', an update to the earlier 2019 strategy, intended to harness the UK's world-leading financial services sector to support our climate and environmental objectives.
The 2023 Green Finance Strategy aims to strengthen the UK's position at the forefront of the rapidly growing global green finance market, while driving private investment to deliver our energy security, net zero and environmental objectives.
It sets out the Government's framework for the UK to become the world's first Net Zero Aligned Financial Centre, outlining how they will ensure market participants have the information and tools they need to align to the climate and nature goals.
The strategy sets out a framework for supporting technologies as they grow to commercialisation, including through the work of public finance institutions. It also set out next steps to grow high integrity voluntary markets including a framework for developing nature markets in the UK.
Finally, the strategy shows how the UK is building on the legacy of COP26 by accelerating global growth in green finance, including to emerging markets and developing economies.
In a joint statement, UK Export Finance, the British Business Bank, UK Research and Innovation (UKRI), and the UK Infrastructure Bank (UKIB) welcome the launch of HMG's Green Finance Strategy for 2023, saying:
"Moving our economy towards net zero is both an environmental necessity and a huge economic opportunity. There is a real chance to drive business value, unlock growth, and scale technologies across all sectors, regions and nations of the United Kingdom.
"Each of our institutions plays a central role in helping to unlock investment to meet net zero. Alongside other government levers, we support cutting-edge research, unleash the full potential of start-ups and scale-ups, finance critical infrastructure projects, and realise the massive export opportunities of bringing UK-based solutions abroad.
"We will seek to increase the pace of investment in the transition and enable businesses and projects of all sizes across the UK to access the finance required to drive progress. We are establishing a joint UK Public Financial Institutions Green Finance and Sustainability Forum to drive forward our collaboration on this objective, building upon our respective roles and experience in mobilising investment across the UK.
"We are aligned with the priorities of the government's Green Finance Strategy and commit to working with all our stakeholders to accelerate our economy's journey towards decarbonisation and green growth."
Commenting on the Government's 2023 Green Finance Strategy, Stephen Haddrill (pictured above), Director General of the Finance & Leasing Association said: "Considering that this document is an update to one published back in 2019, it's disappointingly light on detail.
"While the Government has calculated that £50-60 billion of capital investment will be required each year between the late 2020s and 2030s, it really seems to be a case of knowing the facts but missing the point.
"There is no credible plan for how this funding will be generated, no recognition that a sharing of risk will be required to keep the price of funding competitive and within the reach of customers, and no acknowledgement of the need to ensure a smooth market transition where the reduction in the manufacture of new petrol and diesel powered vehicles ahead of 2030 is matched by an increase in the number of new EVs rolling out of the factory."