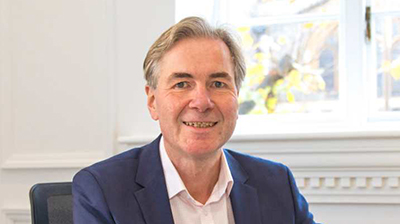 Following the technical consultation on the design of the zero emission vehicle (ZEV) mandate for new cars and vans in June 2022 and the green paper on a new road vehicle CO2 regulatory framework in July 2021, the Government are now seeking views on the final proposed regulatory framework.
Setting ambitious targets for the sale of new zero emission cars and vans, the ZEV Mandate is kickstarting a more competitive electric vehicle (EV) market.
The Mandate requires manufacturers to sell a rising proportion of their total UK sales as ZEVs each year to meet the UK's 2030/2035 phase-out targets. Manufacturers are awarded credits for every ZEV sold in the UK.
The ZEV mandate will be introduced into the UK from January 2024 and will operate under the powers of the Climate Change Act.
The trajectories that the Government is proposing are for the period 2024, when the scheme is introduced, until 2030. New legislation will be introduced to cover 2031 – 2035 at a later point.
In 2024, these targets will be 22% for cars and 10% for vans, and in 2030 will be increased to 80% and 70%, respectively.
The British Vehicle Rental & Leasing Association (BVRLA) welcomed today's confirmation that the Government is pushing ahead with plans to introduce a Zero Emission Vehicle (ZEV) Mandate in January 2024.
In sticking with its 2030 Phase-Out target for new ICE vehicle sales and providing a clear trajectory, the trade association feel that the Government has delivered essential clarity and certainty for the fleet and mobility services sector and its supply chain.
The BVRLA were also pleased that policymakers had listened to their requests to provide additional ZEV credits for car clubs and wheelchair accessible vehicles – ensuring that zero emission motoring will be accessible for disabled and shared transport users.
"The ZEV mandate is a critical tool in the UK meeting its ambitious Net Zero targets. The clarity given today will give fleets and motorists the confidence to continue their decarbonisation journey and accelerate the transition to zero emission transport," said BVRLA Chief Executive, Gerry Keaney (pictured above).
"BEV demand is growing - driven by company car fleets - where over 50% of new registrations are electric.
"We now need supply to keep pace by providing a wider range of vehicles at all price points. The ZEV mandate will help to ensure the right vehicles are coming to the UK, allowing more drivers to make a swift switch to electric."
Commenting on the ZEV Mandate consultation, Mike Hawes, Chief Executive of the Society of Motor Manufacturers and Traders (SMMT) said, "Automotive is on track to deliver zero emission motoring, so we welcome this long-awaited consultation on a watershed regulation for the UK new car and van market. We want regulation that gives consumers choice and affordability, and enables manufacturers to transition sustainably and competitively.
While pleased that the proposals rightly reflect the sector's diversity, Hawes feels that "the late publication and lack of regulatory certainty make product planning near impossible, and the continued lack of clarity as to what technologies will be permitted beyond 2030 undermines attempts to secure investment."
The consumer experience at public electric vehicle chargepoints
In Spring 2021, the Government consulted on how it could improve the consumer experience at public EV chargepoints in the UK. It sought views on four key areas: streamlining the physical and digital payment methods offered to consumers, open data, supporting a reliable charging network and ensuring pricing transparency.
The BVRLA has welcomed the Government's announcements of further Local EV Infrastructure (LEVI) funding and further clarification of the service it wants consumers to receive at public chargepoints.
The agreed actions of the consumer experience at public chargepoints consultation are that the Government will mandate:
a minimum payment method for all new chargepoints 8kW and over, as well as retrofit existing chargepoints at 50kW and over;
pricing transparency to guarantee a consistent pricing metric across the public network;
industry-led payment roaming to support consumers and fleets with ease of payment;
a data standard for all chargepoints with all open and some dynamic data made available to consumers as standard; and
a 99% reliable charging network across all rapid chargepoints including the strategic road network.
SMMT's Mike Hawes commented that, "Measures to improve the customer charging experience are a step in the right direction, but the fact that contactless credit or debit card payments will not be available on the vast majority of public chargers is a major failing that will significantly disadvantage EV drivers. It is also disappointing that, unlike in other countries, there is no commensurate regulation to drive investment into the public network given that paucity of chargepoints remains the biggest barrier to buying an electric vehicle. Ultimately, for this mandate to be successful, infrastructure providers must now turn promises into investment and catch up with the commitments of vehicle manufacturers.
"The UK new car and van market is already moving at pace towards electrification, the result of massive investment by manufacturers and increased consumer demand. If the UK is to lead the global race to zero emission mobility, however, it must go further and faster in unlocking infrastructure investment, incentivising EV ownership and helping ensure more of these vehicles are developed and built in Britain."