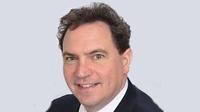 LeasePlan USA has named Anthony Fina as the new vice-president of business development in the Northeast region, succeeding LeasePlan sales veteran, Gerry Tellier, who is promoted to senior vice-president of business development – east.
Ricardo Fonzaghi, chief commercial officer at LeasePlan USA, said: "Gerry has been successful in his territory over the years, rising to the top as a true leader.
"I am proud to have him on our leadership team sharing his knowledge to further support our growth trajectory."
Fina brings 25 years' experience in fleet to LeasePlan, having held prior roles with Merchants Fleet Management and GE Capital. He was selected to be a part of GE's Imagination Breakthrough Team, and is an active member of NAFA.