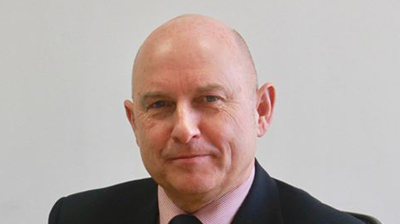 The Asset Finance Professionals Association (AF-PA) has named Stephen Bassett as its new chairman.
He replaces Johnnie Halliday, who handed over the reins after a record fundraising year for the association in 2017, when it raised more than £50,000 in donations.
Bassett, a director of Arkle Finance and former director and head of the asset finance and leasing division of the National Association of Commercial Finance Brokers, previously held the role for two years from 2013 until 2015.
Bassett said: "I would like to thank Johnnie Halliday for his hard work as chairman. Members should rightly feel thoroughly proud of the association for its work in supporting so many deserving charities.
"We would welcome any new members who wish to join and support our work raising valuable funds for good causes."
Members of the AF-PA can themselves nominate charities for consideration, including smaller organisations where its donations can have a significant impact.
Charities that have benefited in the past year include the British Lung Foundation (BLF) and Off the Fence, a Brighton and Hove-based charity that fights poverty.
Bassett also thanked Locke Lord and Linedata for their support in providing premises to hold AF-PA board meetings.
He added: "We try very hard to make sure that funds raised reach the nominated charities and are not wasted in administration costs, so without this sort of quiet contribution we would be very much less effective."
The AF-PA recently announced the date for its summer networking and charity event, which will take place at The Yacht, London on July 4, 2018.
For further details on the Asset Finance Professionals Association and future events, visit www.af-pa.org.