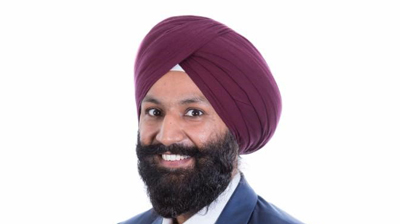 NextGear Capital has announced that Amrit Singh will be its new finance director.
He will be responsible for overseeing the growth strategy of the business, which currently provides stock finance to more than 1,500 UK dealers and franchises.
Last year, NextGear Capital celebrated a key milestone after funding 200,000 vehicles in the UK since its launch. The total value of vehicles financed exceeded £1.4 billion since the company first started offering finance in 2014.
The business also had a record-breaking first quarter in 2018 after providing £200 million in funding.
Singh joins from Deutsche Bank, London. Previously he also spent five years in retail accounting, working for national household names, including Next and Signet (H Samuels, Ernest Jones).
Liam Quegan, managing director of NextGear Capital, said: "We have seen exceptional growth over the past year and we are proud to help dealers across the UK free up capital on stock, enabling them to grow, invest and enhance their business in other ways.
"Amrit will add a vast amount of experience, having worked in the fast-paced world of banking for the past eight years. We look forward to working with him going forward."
Singh (pictured) added: "There is massive growth potential for the business over the next 12 months and the change we can make in the automotive industry is very exciting. I look forward to driving this growth with the team."