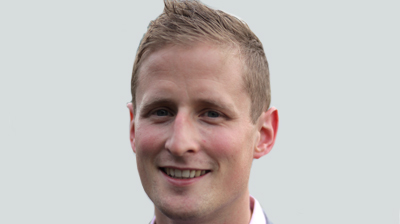 Global parking payment provider PayByPhone has appointed Jonny Combe as its UK chief executive officer.
Combe was brought into the newly-created position with an aim to grow the PayByPhone business in the UK, to build new partnerships, and to collaborate with the team at its parent company, Volkswagen Financial Services (VWFS), as part of its investment in mobility services.
He joins PayByPhone from the BMW Group, where he spent the past 12 years in various management roles, most recently as general manager for environment, real estate, mobility and innovation in EMEA.
Combe spearheaded BMW's digital and innovation programmes in the UK and pioneered the birth of the award-winning BMW Innovation Lab and The Intrapeneur Lab.
Andreas Gruber, global president and CEO for PayByPhone, said: "I'm delighted to welcome Jonny to PayByPhone.
"His wealth of experience and passion for innovation will enable us to grow the business substantially and to shape the future of mobility services, while continuing to provide a world-class service to our customers.
"We feel confident that his appointment will further establish PayByPhone as a dominant force in the UK market."
Volkswagen Financial Services acquired the company in 2016 and has turned it into one of the fastest growing mobile payments companies in the world, processing more than £242 million in payments annually.
Through the company's mobile web, smartphone and smartwatch applications, PayByPhone users can electronically pay for parking, while the app reminds the user when their parking is about to expire, allowing them to top up from anywhere, at any time.
Combe said: "As we expand and increase the market coverage, we will find new ways of delivering cutting-edge solutions for our clients and streamline the experience for our 8.2 million UK users.
"I also look forward to working with the team at VWFS to leverage the benefits of PayByPhone and to form a strategy for the future of mobility services on a global scale."