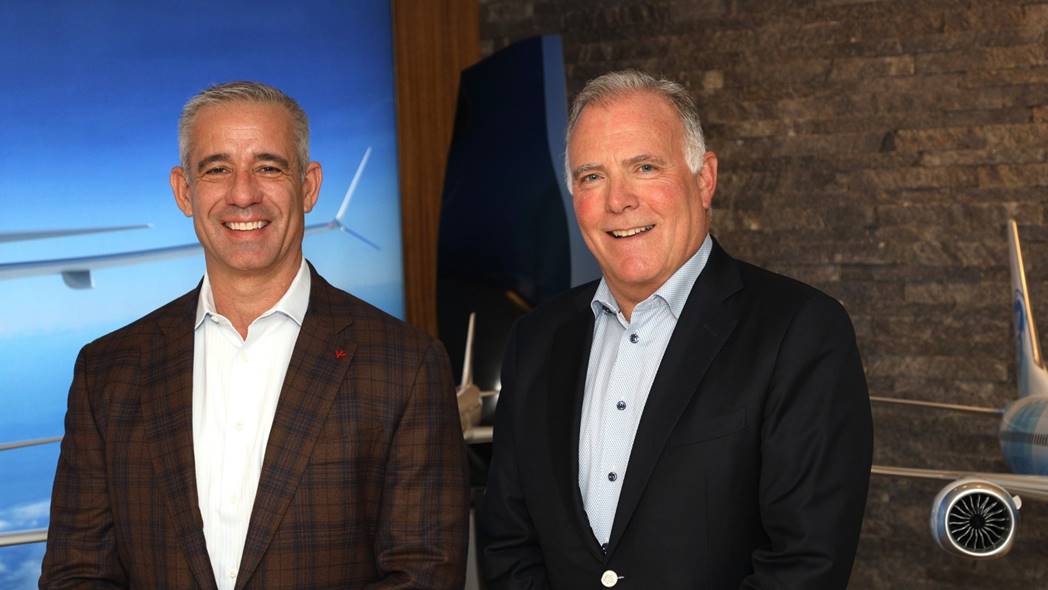 Greg Conlon has been promoted to the role of president and chief executive officer of GE Capital Aviation Services (GECAS).
Alec Burger will continue as president and chief executive officer of GE Capital and will also serve as the chairman of GECAS.
Conlon (pictured left) has worked with GE for 20 years with a career including experience in capital markets, asset trading, OEM management, sales, debt financing and P&L leadership.
Burger (pictured right) said. "Greg is an experienced leader with deep and positive relationships across the industry and GE, and a personal track record of performance. It has been and will continue to be a privilege to be a part of GECAS, however now is right time in the evolution of GECAS to have Greg as the dedicated leader of the business.
"As president and CEO, he will bolster GECAS' position as the business continues to deliver for our global customers."
GECAS is global aviation lessor and financier that provides a range of financing products and services. It owns, services or has on order more than 1,850 aircraft and provides loans collateralised on an additional 320 aircraft.
It serves around 250 customers in more than 75 countries from a network of 20 offices around the world.
Conlon said: "I'd like to recognize Alec for his mentorship, friendship and support. I am truly excited to lead such a team of talented, collaborative, and customer-focused professionals as we have at GECAS, [which] remains a strategically important and critical part of GE Capital."