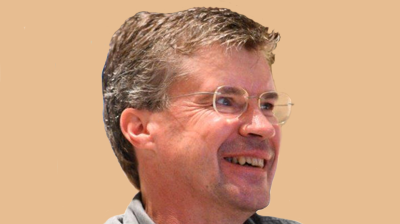 Engaging with a "major expansion opportunity" in the US, NETSOL Technologies has appointed auto finance veteran Peter Minshall to spearhead the operation and take charge of the entire US portion of the company's business operations.
Working closely with the global sales organisation and product delivery teams, Minshall will obtain the title executive vice president of NETSOL Technologies Americas (NTA) and is expected to report directly to the chief executive officer, Najeeb Ghauri.
Minshall said: "I have spent the majority of my business career in the auto financing industry, and as NETSOL moves forward with its broader North American expansion efforts, I will look to play a key role and plan to leverage my decades of experience working in the industry to attract additional multinational customers and increase our market share."
Armed with two degrees in accounting and commerce and more than 30 years of experience in the financial services industry, Minshall has held a variety of senior positions including his most recent role of director of operations for Daimler's Africa and Asia Pacific division. Alongside this role, he held a similar title at Mercedes-Benz Auto Finance Company in Beijing where he launched a grew the finance and leasing operations in China.
Furthermore, Minshall was the chief financial officer for Mercedes-Benz Financial Services South Africa, and has held further management level roles at DaimlerChrysler Leasing, Fiat Auto Financial Services and Price Waterhouse.
Najeeb Ghauri, co-founder, chairman and chief executive officer of NETSOL, explained: "Peter brings a wealth of experience, passion, and ability to our North American operations, and we look forward to benefitting from his proven leadership and innovative thinking. His appointment after coming from various leadership positions at a major customer is also a welcome, tacit endorsement for our standing in the auto finance community.
"North America represents a major expansion opportunity for NETSOL, and we believe Peter has the right acumen to lead our NTA team to new heights in this new growth market. His hands-on experience in many areas of business development, different operating and licensing models as well as international financial controls have him well-prepared to bring in new business through our differentiated offerings, including our SaaS and cloud-based deployment options, as well as generate add-on sales from other major customers in our other international markets."
NETSOL Technologies primarily offers its IT and enterprise software solutions to the leasing and finance industry. The company's software solution range has been designed to provide a fully automated asset-based finance solution covering the complete finance and leasing lifecycle.