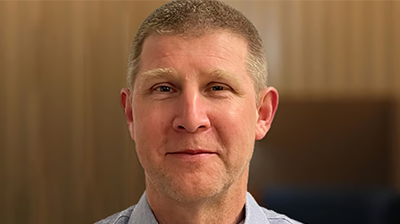 Hampshire Trust Bank (HTB) has expanded its middle ticket specialist equipment asset finance division with the appointment of Mike Kilford as sales manager.
Kilford has over 25 years of experience in the asset finance industry, spending the past 12 years at Aldermore Bank, working with brokers across the UK. He previously ran his own brokerage for four years.
He has also worked for Capital Bank, Hodge Bank, Hitachi Capital, and Tokyo Leasing, holding several sales roles throughout his career, with a focus in machinery finance and construction.
HTB said Kilford's appointment highlights its commitment to support the funding of investments for both SME and corporate clients across a wide range of asset classes.
"I have followed HTB over recent years and have been impressed with their ability to find solutions, while continuing to provide outstanding service levels," Kilford commented.
"I am excited to be joining the team at this time in HTB's story and playing a major part in its success moving forward.
"I am looking forward to being reunited with a number of former colleagues and working together again to deliver the bank's growth ambition as we support our brokers and businesses across England and Wales."
Paul Bartley, managing director of asset finance at Hampshire Trust Bank, added that Kilford's appointment further enhanced their capability and appetite to pursue their ambitious growth strategy.
"He will also be able to use his considerable experience and expertise to support our valued brokers on larger value transactions across a wide range of asset classes, including engineering, construction, and 'green' assets," Bartley said. "His skills and experience will be invaluable as we continue to build our position in the asset finance market through innovation, expertise, and great customer service.
"Against a backdrop of challenging economic conditions, HTB's market leading service levels led to a 47% growth in loan book in 2022. It has become a magnet for the brightest and best talent in the industry, and Mike's appointment supports HTB's commitment to this area of the market and our ability to build upon the success of last year in 2023 and beyond. He will be a key contributor to our future success."