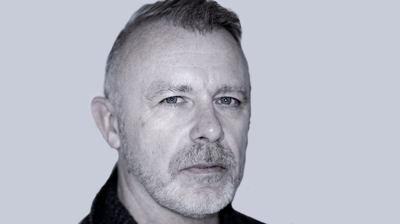 The Leasing Foundation has announced it is working with the International Asset Finance Network (IAFN) on its major industry conference, to be held in London on September 13.
The IAFN Conference will bring together hundreds of industry leaders at the Park Plaza London Riverbank to hear from an exclusive line-up of industry CEOs and leaders.
Expert sessions will cover the fleet and auto retail finance markets plus, for the first time, a third stream of content for the equipment finance market.
Keynote speakers include Jonathan Andrew, global chief executive, commercial finance, Siemens; Miguel Cabaca, CEO of Arval UK; and Chris Ballinger, former chief finance officer and head of innovation at Toyota Financial Services in Los Angeles, who is now CEO and founder of mobility blockchain consortium MOBI.
The Leasing Foundation's mission is to champion asset finance as a profession that attracts the highest calibre of individuals and develops talent.
Peter Thomas, executive director of The Leasing Foundation, said: "The Foundation is delighted to be working with Edward Peck and his team at the International Asset Finance Network to invest in a forum that can only increase in scope and influence and become the major industry event in Europe, where the future is the focus."
At the event, Thomas will chair a new 'Asset Finance Dragons' session that aims to uncover new technology-led solutions to industry pain points.
Edward Peck, CEO Asset Finance International, added: "At a time of unprecedented technology-led change, IAFN has provided twice-yearly conferences since 2014, where our auto members meet to consider how technology, regulation and changing customer expectations are transforming their industry.
"This year, as we start to see some of those same drivers beginning to impact the equipment finance industry, we made the decision to add a third stream of content to our events - to provide a platform for our equipment finance members and also to debate how they can best seize the opportunities and respond to the challenges of a rapidly changing and increasingly digital world.
"It is perhaps unsurprising, at a time when our speakers are recommending the value of partnerships and collaboration as an effective strategy for managing rapid change, that we joined forces with the Leasing Foundation. We are delighted to be working with them."
International Asset Finance Network conference 2018
International Asset Finance Network 2018 takes place on September 13th, 2018 on two floors at the Park Plaza London Riverbank. The event provides focussed content for auto retail, fleet and equipment finance professionals and a large exhibition floor where delegates can network, meeting meet other delegates, exhibitors and sponsors.
To register visit https://www.internationalassetfinance.net