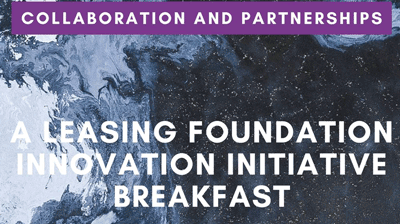 The next Leasing Foundation Innovation Initiative will focus on how collaboration and partnerships can help with implementing great technology, ensuring informed decision-making and delivering great customer service.
The breakfast meeting takes place at Techspace in Shoreditch, London on October 8, with a wide-ranging panel of expert speakers discussing how partnerships can provide the way forward for business growth.
Among the panellists at the event, chaired by Tom Perkins, director of Stamford-based Charles & Dean are:
Katrin Herrling, chief executive officer and co-founder, Funding Xchange
Bernie Skivington, director guarantee & wholesale solutions, British Business Bank
Ylva Oertengren, chief operating officer, Simply Asset Finance
Greg Carter, founder and chief executive officer, Growth Street
Jason Maude, chief technology advocate, Starling Bank
Event sponsors include Alfa, Cloud Lending and Cordoba Rewards.
For further details, visit the Innovation Initiative's LinkedIn site.
Tickets can be booked through the dedicated event website.