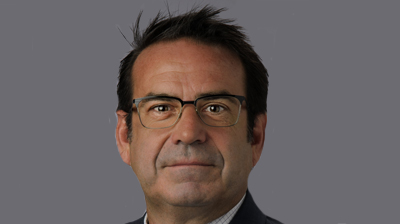 Robert (Bob) Beatty, Executive Vice President of Customer Experience at GM Financial for North America will be a keynote speaker at the IAFN conference to be held in London on 12 December 2019.
He has agreed to share his insight into optimizing the car-buying customer experience end-to-end – from on-boarding to end-of-contract, remarketing and renewal.
IAFN is fortunate to welcome Bob Beatty for there are very few auto lenders with his industry expertise and achievement in advancing the car-buying customer journey.
Beatty comes with an extensive career background in auto finance. Following six years of service in the U.S. Army, he worked in the financial services industry in Germany followed by various roles at Ford Credit. He joined AmeriCredit (the forerunner of GM Financial) in 2002, rapidly rising through a range of senior positions. Following GM Financial's formation in October 2010, he was promoted to his present role, which includes responsibility for Remarketing Solutions, Customer Service and Marketing & Communication.
General Motors having shed its traditional finance company, GMAC (now Ally Financial), in 2006, acquired AmeriCredit to revive the concept of an active captive finance subsidiary. Beatty recalls the challenges of the time. He said: "AmeriCredit was essentially a sub-prime lender, which wasn't all that dealer focused. However, GM has more than 4,000 dealers in the US so we had to become far more dealer centric – and move towards the prime spectrum.
"At that time we had no floorplan finance product or a leasing programme – nor any presence in Canada. It took some doing to change all this – but now for example we finance around 30% of GM dealers' floorplan funding – a figure we expect to steadily grow."
Beatty stressed to Asset Finance International that GM Financial's loyalty to the US brands and dealer body "is our driving force" with the result that the company has become renowned for retaining customer loyalty. In 2018, the company had industry leading manufacturer loyalty rates of 79% for lease customers and 68% for retail finance customers.
GM Financial's finance penetration in North America is equally impressive extending to around 100% of lease contracts and 100% of subvented finance agreements and continues to make steady progress towards 50% of all retail auto finance transactions – a benchmark for most captive auto lenders.
At the same time GM Financial has invested heavily in AI and advanced analytics with the aim of bolstering the car-buying customer journey.
Delegates will be able to learn more by hearing Bob Beatty's keynote speech at the IAFN Be smart: how to lead in next generation auto & equipment finance conference on 12 December in London.