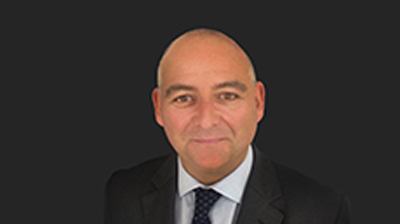 With the second annual Asset Finance Professionals Association (AFPA) Trust Cycle Ride scheduled for 1 October this year, LTi Technology Solutions has announced its' sponsorship of the event.
Crucial in helping AFPA achieve its fundraising goals, the event offers the association the ability to donate to various charitable projects throughout the community.
According to AFPA, the 50/60-mile cycle route – suitable for beginner or advanced cyclists alike - features two achievable ascents, including a variety of beautiful views over the green rolling countryside.
Robert Taylor (pictured), UK country manager of LTi, explained: "With the LTi Technology Solutions AFPA Trust Cycle, we want to continue the tradition of creating a phenomenal experience for cyclists – both veterans and beginners – as well as raising money for charitable projects for our communities. We are excited to do all of this while we experience the beautiful stretches of land from the Chilterns."
The AFPA aims to support the UK asset finance and leasing industry and the professionals who work in it, by giving back to individuals, local communities and good causes. The association achieves this by offering its time, experience, thought leadership, mentoring and coaching.
The route map is based on the Marlow Red Kite 50 Mile Route, beginning with a gentle climb out of Marlow and finishing at The Marlow Club, where tired legs will be restored by a relaxing shower in the club facilities and cakes in the café.
Registrations for the charity ride are now open, available at the following link: https://www.afpatrust.com/event/2nd-afpa-trust-cycle-experience-the-best-of-the-chilterns-red-kite-ride-hosted-by-lti-technology-solutions/
Formed in 1989, LTi Technology Solutions offers a range of software and services to asset finance companies throughout North America and the UK. Best known for it's ASPIRE platform, the company aims to scale its customers' business by streamlining the lease and loan transaction lifecycle.
Aldermore selects Macmillan as charity of the year
Alongside the announcement of the LTi Technology Solutions AFPA Trust Cycle Ride, employees at Aldermore Bank have voted to elect Macmillan Cancer Support as the 'Charity of the Year'.
From now until next summer, colleagues at the bank are set to hold a series of planned fundraising events in aid of Macmillan, from virtual quizzes to sponsored runs, in an effort to raise the target amount of £30,000. Furthermore, Aldermore has announced it will match the amount that employees manage to raise at events via its 'pound for pound' scheme.
The money raised by Aldermore will help fund local support groups and centres across the UK which provide practical, financial and emotional support for anyone affected by cancer.
Mark Bunker, head of group communications at Aldermore, said: "Cancer is an extremely prevalent disease which affects many people in the UK, including our colleagues and their families. We're delighted to be working closely with Macmillan Cancer Support over the next year, as our employee elected 'Charity of the Year'. Year on year, Aldermore colleagues show tremendous commitment to raising money for our elected charity and we're all looking forward to supporting the invaluable work that Macmillan provides to people affected by cancer."
Michelle Hutchinson, fundraising manager at Macmillan Cancer Support, added: "We're excited that colleagues at Aldermore Bank have chosen Macmillan as their next charity partner. Coronavirus has left many people with cancer feeling isolated, afraid and worried about their treatment. Requests for Macmillan support has soared, at a time when income has been greatly affected by the current situation. Through Aldermore Bank's partnership, Macmillan will be able to continue to provide support emotionally, physically and financially, particularly at a time when people living with cancer need support now, more than ever."