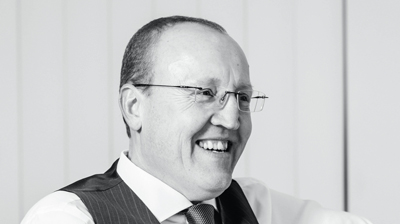 Hitachi Capital has announced the death of well-known industry figure Gavin Wraith-Carter, the managing director of Hitachi Capital Business Finance.
In a statement the company said that the popular business leader passed away from a fatal heart attack on Thursday, September 24.
Robert Gordon, chief executive officer of Hitachi Capital (UK), said: "As managing director of Hitachi Capital Business Finance, Gavin was a natural leader, a mentor and a friend to his colleagues – and he was valued across the industry for his integrity, warmth and collaboration.
"The whole business is shocked and hugely upset by this news and we have already received many messages from individuals across the asset finance industry who have been similarly shaken.
"This is testament to the wide network of friends and colleagues that Gavin built up over his career. He will be greatly missed by all. Our most heartfelt condolences go to Gavin's family and loved ones."
Wraith-Carter (pictured) was a regular commentator in Asset Finance International and most recently participated in an International Asset Finance Network Online seminar on liquidity challenges facing the asset finance industry.
Earlier this year, his division announced record annual rises in profits and new business, despite significant challenges caused by the pandemic as the financial year ended.
Profits rose 19% to £24.6 million and the total asset portfolio increased 7% to £1.3 billion. The business division also paid out £1.2 billion in new business, up 34% on last year's £0.9 billion.
In a 2017 interview he said: "There are a lot of customers who just want to be successful in their business and they are looking for one new asset which is a big investment for them. Talking through it, helping them with it, making it easy for them to fund it, that's a great feeling."