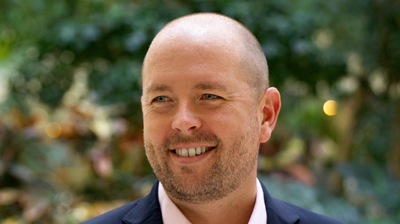 It is the mark of a supportive and caring industry that can help its members in their time of need, as is the case with Richard Cameron (pictured above), head of asset finance at Allica Bank.
Cameron is a long-standing friend and colleague to many in the asset finance industry, including us here at Asset Finance International, and his 10-year-old son, Beau, has become very unwell in the past five months.
According to the family's GoFundMe page (see link below): "In December 2020, Beau started to suffer pains in his chest, five months later Beau is still suffering from the pain in his chest which has also caused severe trauma and he no longer walks, talks and is fed through a feeding tube. He can no longer attend school due to the care he requires, and he spends his days in his bed."
As detailed above, Beau requires around the clock care, and at such a difficult time, the family has also been burdened by a £6,000 outlay for a stair climber to help Beau get from his bedroom to downstairs and outside for walks.
So far, the Cameron family have managed to raise £5,090 through the generous donations of 125 people, including many across the asset finance industry who know Cameron.
If anybody reading this is able to help Cameron and his family at this difficult time by sharing his post, donating to the GoFundMe page, or by raising awareness, please do so.