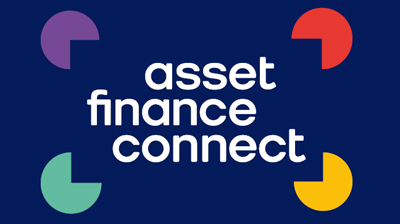 International Asset Finance Network (IAFN) announced its Autumn schedule of online and an in-person events under the new brand Asset Finance Connect – a name which reflects the organisation's renewed focus on bringing practitioners together to discuss and manage the accelerated pace of industry change.
Connect with your customers and industry colleagues
"There has never been a more important time for our members to connect, to share the ideas and energy, that will spark the innovations which will drive industry success in the emerging post-pandemic finance landscape" said Edward Peck, founder of Asset Finance Connect.
"Asset Finance Connect research indicates that the number of manufacturers expecting their business models to transform fundamentally over the next five years is higher than ever before (in excess of 90%), with the pandemic and resulting acceleration of digitalisation permanently changing customers' needs and expectations.
"These changes are already having an effect on the role and priorities of leading finance providers – shifting away from the use of technology simply to automate business processes and drive down cost to serve towards new technology solutions designed to also to deepen lifetime relationships with customers and to deliver new value to them.
"For the first time we are genuinely seeing the focus of digitalisation shift from operational excellence and automation to increasing customer lifetime value through understanding and delivering on their needs."
Connect in-person, connect online and connect in our communities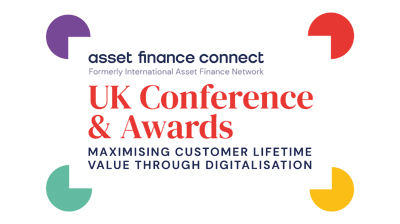 Asset Finance Connect's first in-person event will take place on 9 November in London – Asset Finance Connect UK Conference and Awards 2021. It will explore some of these opportunities to use technology to add value to customers – with case studies ranging from the big strategic plans of the large vendor finance providers and captives to the small-scale use of emerging point solutions which smaller independent finance providers can use to improve the quality of their manual underwriting.
Highlights of the Autumn webcasts will include an in-depth look at the emerging debate between brokers and finance providers over commission disclosure for brokers; a follow-on interview with Richard Jones on the likely effects of adoption of rate for risk on the industry; and more leaders interviews who will answer your questions and tell you what's on their minds.
And we will continue to develop and meet in our private communities focussed on European auto finance, European equipment finance, UK Asset Finance Providers and our regulatory community. You can email our community leaders David Betteley, John Rees, Stephen Bassett and Jo Davis for more information.
Connect with us!
Finally we would like to take this opportunity to introduce you to our new head of events, Eva Lindsay who will be joining our team to help us to deliver on all of our planned activities in 2020 and 2021. Eva has a wide range of experience in running events at Contentive Media – and we are delighted she has joined us.
"I am excited to join Asset Finance Connect at a time when not only are we returning to physical events, but when we are expanding in all areas. I have always been passionate about events and am so excited to work with like-minded individuals who also believe in the value of creating meaningful industry discussion that will support the accelerated pace of change."
You can contact Eva here