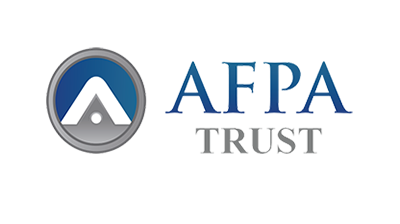 Who's got what it takes to win the AFPA Trust Big Quiz and win a staggering £10,000 for their team's registered charity.
The AFPA Trust, who will be celebrating its 10th anniversary this year, will be hosting the Big Quiz in May, generating a huge buzz and competitive spirit within the asset finance industry.
Robert Taylor, Deputy Chairman of the Asset Finance Professionals Association (AFPA), commented, "The AFPA Trust Big Quiz is a great opportunity to win a significant sum of money for a deserving cause – all you have to do is have a diverse quiz team and have fun."
The Big Quiz will take place on May 18th at the prestigious Royal Overseas League Club in Mayfair, London, starting with a pre-drinks reception followed by a 3-course dinner with wine.
The winning team will be awarded with the Rivermore Trophy and will win an amazing £10,000 for their chosen registered charity, while second place will take £3,000 for their charity and £1,000 for the third team's charity.
"Diversity is key to the event," believes Taylor. "A diverse combination of asset finance team players is essential to help each team answer a range of questions that will ultimately lead to one lucky team winning £10,000 for their chosen charity."
With the Big Quiz, Taylor hopes that a new group of asset finance professionals will join an AFPA Trust event and will want to become more involved, eventually running their own regional or national AFPA events in the future.
The AFPA Trust Big Quiz is kindly sponsored by LTi Technology Solutions, Paragon Bank, Close Brothers, VitrX, Rivermore Asset Finance, Acquis Data Services, Cordoba Rewards and Asset Finance Connect.
For more information, visit the AFPA Trust website at https://www.afpatrust.com/event/the-afpa-trust-big-quiz/ or contact Robert Taylor at rtaylor@ltisolutions.com to book your tickets and apply for team entry.
Date: Thursday 18th May, 2023
Time: 6pm – 11.30pm
Location: Royal Overseas League Club; 6 Park Place, St. James's, London, SW1A 1LR
Tickets: £150pp for 3 Course Dinner & Drinks + £250 per Team of up to 5 People
1st Team Prize: £10,000; 2nd Team Prize: £3,000; 3rd Team Prize: £1,000
An evening at the prestigious Royal Overseas League Club starting with a pre-drinks reception in the Princess Alexandra Hall followed by a seated 3 course dinner with wine in the Hall of India
All quizzers MUST work for firms that are known and related to the Asset Finance industry
Registered Charity for each Team to be named at application stage and all moneys will be paid by AFPA direct to that Registered Charity – with associated joint PR from all parties
Firms can apply for max 2 teams of 5 quizzers. Teams can be made up of own staff, brokers and/or associated partners. At least one team member must be an AFPA Trust paid-up member
All participants to be named prior to the event. Team entry is by application only to rtaylor@ltisolutions.com