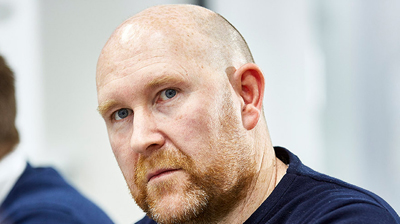 Long-gone are the days of walking around numerous car showrooms, all clustered together on a local industrial park, then negotiating a deal for hours.
Modern buyers still 'shop around', but now from the comfort of their own home, before walking onto a sales forecourt with a clear picture of what they want, and how much they are willing to pay.
While many would still argue they would never purchase a car online, look back 10 years and they probably would not have thought they would be paying for their morning coffee using a smartphone.
For dealerships to press forward in 2019, it is vital that they embrace the online customer journey where possible.
It could be something simple such as inputting customer data using a tablet synced to internal systems, or a more complex offering covering the entire sales process without the need for the consumer to talk to another human being.
Dealerships which get the online buying experience right can streamline their own processes and present a much more attractive user journey to the consumer.
Staying ahead of the technological curve can be a gamechanger in the competitive world of automotive sales.
In an industry where 'putting the customer first' needs to remain at the heart of what you do, replacing manual processes with automated actions allows dealerships to make the entire customer lifecycle more efficient.
The rules surrounding sales of finance and value-added products can also be adhered to using automated processes.
Using an online platform to pitch a range of value-added-products to the customer - once the allocated timeframe has elapsed – is a more compliant and user-friendly sales journey compared to spending an afternoon making phone calls.
Furthermore, dealer software should take care of any responsibilities under GDPR via an in-built data processing element. This should save, store and share documentation, while also handling consent, retention and deletion obligations on behalf of the user.
The key to compliance
Most forecourts rely heavily on the sale of F&I products in order to deliver their sales targets. With that in mind, it is vital that efficient and compliant processes are in place to offer motor traders a competitive advantage.
F&I platforms must be built to adhere to the rules around compliance. By gathering the correct data right from the start relating to the customer, and what a lender panel is looking for from a proposal, sales teams can be confident in matching the right person with the right product.
The Financial Conduct Authority requires companies to create a clear audit trail throughout the sales process, therefore software which allows users to configure the customer journey in a way which auto-generates the paper trail needed is key to unlocking a competitive advantage and greatly increasing dealer efficiency.
Affordability rules
One key stipulation which emerged from the FCA's recent review into motor finance, was the importance of responsible lending.
It's vital that both dealers and lenders fully examine the affordability of consumers looking to finance a car purchase; checks should be in place both at the start and at the end of the agreement.
For example, consider mortgage applications, where the buyer is assessed against their current status, but lenders also consider the predicted financial status moving forward, in line with their particular life journey. Some of the factors which may be reviewed include 'Has a couple recently got engaged?', or 'Will they need to budget for wedding and/or a baby during the loan period?'.
Making the most of data
Surprisingly, no-one is really using data to its full potential. Insights can provide a valuable understanding around a range of demographics, from the age, gender and financial status of a typical customer, through to which vehicles are most popular at different locations around the UK.
Savvy dealerships should be using their stockpiles of customer information to identify buyer trends and utilise AI engines to assist with stock acquisition.
Although 2019 looks set to be something of a tough year across the board when it comes to the sale of high-ticket items, fears concerning used and diesel car sales, Brexit, and the impact of the new Worldwide Harmonised Light Vehicle Test Procedure (WLTP) can be reduced by embracing the opportunities provided by advancing technology.
Research indicates that many customers no longer tolerate the stereotypical car buying journey.
Therefore, embracing an efficient and enjoyable digital experience, identifying trends around each 'rooftop' and viewing stores as retailers, rather than car dealerships, will be critical to developing a true online car retail experience.
• Ben Moore (pictured top) is DealTrak's IT director and Hilton Austin is DealTrak's business development manager. DealTrak is a UK-based specialist platform that connects the automotive finance and insurance sector to improve business efficiency and ensure regulatory compliance for motor dealers, lenders, finance brokers and product providers.