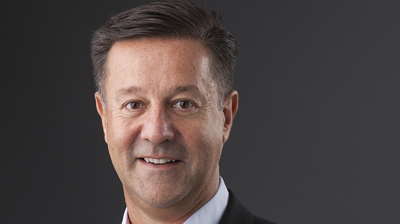 In December 2020 the Office for National Statistics reported that the unemployment rate in the UK increased to 4.9% in the three months to October of 2020 (latest figures available), compared to 4.8% in the previous period – but, tellingly, below forecasts of 5.1%.
It is the highest jobless rate since the three months to August 2016, as the coronavirus continued to hit the labour market. UK redundancies reached a record high of 370,000, and the employment rate continued to fall to 75.2%.
At the same time, total hours worked had a record increase from the low levels in the previous quarter as the number of coronavirus lockdown measures were eased early in August and September. On another positive note, the number of people away from work because of the pandemic, and receiving no pay, had fallen since its peak in April and May 2020.
Further positive news came from the UK asset finance industry which seems to have fared even better than other industry sectors.
CBC Resourcing Solutions (CBCRS) , which was established in 1992, is one of the principal recruitment specialists for the UK asset finance sector. The company has formed a firm partnership approach and high level of integrity with its client base, and also operates over a broad selection of specialisms ranging from equipment and auto finance to invoice discounting and commercial banking.
Graeme Chisholm, director, (pictured above) explained that CBCRS has not seen any significant amount of candidates who have recently lost their jobs across the sectors. This is in direct comparison with the Great Recession when in 2010 the company was seeking to place very many people who had been made redundant.
Fixed term contracts
"At present", Chisholm told Asset Finance International, "some of our clients are recruiting on fixed-term contracts – often initially for three to six months but with the option of these becoming permanent. There is also some urgency on recruiting people to start as quickly as possible."
With many CBCRS clients the immediate issue is dealing with forbearance measures and making contact with their customers. Chisholm said: "We are not being asked to search for collections and recovery staff disproportionately.
Clients do not seem overly concerned about their levels of non-paying customers and the industry seems to be settling down to some degree of normality. There is definitely some appetite to recruit collection staff – but demand is not too heavily skewed in that direction."
Whenever the asset finance industry faces some element of uncertainty some players seek to broaden their portfolios into new markets. Unsurprisingly CBCRS is experiencing some demand for established asset finance teams with specialist niche knowledge – and indeed is recruiting one such at the present time.
Miles Clarke, director, (pictured below) confirmed that, although job losses are not commonplace, clients are requesting a greater degree of resilience from their staff – which under the fluid circumstances surrounding current lending operations is understandable.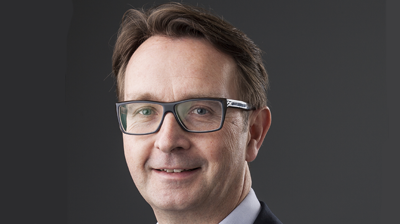 Clarke explained that there has been an increasing demand for salary benchmarking exercises in recent months. Companies are keen to ensure that their employees are being adequately compensated, thus minimising the chances of their top talent being attracted by a better compensation package elsewhere – especially as the market starts to improve and pressure increases to recruit in certain key functional areas.
He said: "There is some element of increased pressure on salaries in the marketplace. This has become more apparent with few companies paying traditional bonuses last year. Sales staff particularly feel aggrieved if they miss their bonus."
Younger industry entrants
CBCRS is certainly continuing to experience the dearth of younger new entrants to the asset finance industry. "At present", Chisholm stressed, "Clients are using recruitment companies such as ours to acquire experienced staff. When they need staff to tackle a job they need experienced staff who can cope with the task in hand immediately."
Is the industry failing to make asset finance sufficiently enticing for younger people? Chisholm explained that many people enter the industry "by accident", since the bigger banks are not the source of recruitment they used to be. But in any event there are not large numbers required in an industry that for a long time has operated with ever-smaller levels of staff.
Clarke observed that where progressive lenders create their own training academies for new entrants they discover their investment is sometimes sabotaged by competitors "poaching" the newly-trained staff.
How has the advent of large-scale home working impacted the recruitment industry?
The view at CBCRS is that asset lenders have adapted well to their staff working off site. "Some tasks such credit analysis and collections have always been office based," Clarke said. "But the fact is that most asset lending operations can be successfully carried out at effective home bases. It is where the home worker has minimum space in which to work – such as their bedroom – that problems may occur.
"However, although younger people particularly miss the camaraderie enjoyed in an office environment, we've all got used to home working and spending more time online. It's a world we have adapted to quite well. It is a testament to how resilient people can be under unfamiliar circumstances."
In any event asset lending employees have long been responding to the government's green agenda and limiting their unnecessary journeys. "It no longer makes any sense," Chisholm added, "for example a salesman to drive from Manchester to London for a one hour interview."
Looking ahead, CBCRS is bullish about the immediate future of the asset finance sector and its recruitment potential in 2021. Clarke said: "The first six months are likely to continue in a turbulent manner – but the second six months could be very good. It will no doubt be a challenging year – but taken as a whole we expect it to be a year of recovery.