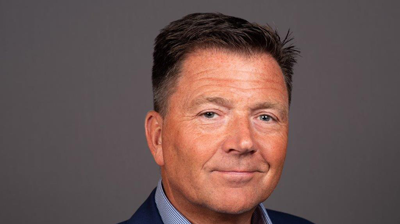 Ian Isaac, managing director of Lombard, the largest AF50 bank subsidiary, explains how the focus for the year ahead will be on supporting customers to help them recover from the pandemic and 'build back better'.
In a year when there has been so much to reflect upon, I am pleased to see that Lombard has remained at the top of the AF50 UK, leading an industry that, despite many challenges of its own, has demonstrated the crucial role it plays in supporting the economy during the pandemic.
I am incredibly proud of the support that our staff have shown to our customers, helping them to navigate uncertainty and providing innovative solutions through this difficult period, and I am sure this has been reflected across competitor businesses.
As the UK economy picks up again, our focus for the year ahead will be on supporting our customers to recover from the impacts of the pandemic and to build back better. Each of our customers will have their own challenges; some will have lost revenue streams and others will have taken on additional debt through government backed loans.
While the majority of customers have coped well to date, we are mindful that the government support schemes will come to an end soon, so it's more important than ever for us to remain close to those customers, understand their needs and be ready to provide further support where required.
The good news is that we are already seeing green shoots of recovery. Asset Finance will play a key role in funding the investment plans of those sectors that will drive the UK's economic growth. The recently announced super-deduction scheme is a great incentive for companies to support their growth plans by investing in new assets. Our funding can bring to life the potential of this scheme for our customers.
The pandemic has accelerated changes to the way we interact with our customers. An increasing number of transactions are being completed without the need for any personal sales involvement, and many customers have become comfortable with the use of Zoom to discuss their more straight-forward requirements. It's fair to say that the asset finance industry has had a traditional approach to doing business, built around customer relationships and personal interaction.
Whilst this will always have its place, digital application and account management solutions, the advent of fintechs, the growing broker market and the increasing use of video technology and social media are driving new ways of working both for our customers and ourselves. We need to be flexible to adapt to the differing ways in which customers want to interact, to be easy to do business with whilst also providing the expert knowledge and guidance often required. Flexibility and convenience will be key in the coming year as we adapt to the new normal.
Building a green recovery
As we build back better, we should recognise that climate change has risen to the top of the agenda, particularly in the lead up to COP26 in Glasgow later this year.
Lombard is part of NatWest Group which is a Principal Partner of COP26. We recognise that tackling climate change is one of the biggest challenges of our time and it is central to our Group's purpose-led strategy. For Lombard, we believe it is key to understand the challenges and opportunities that the transition to a net zero economy presents to our different customer groups.
Across all sectors and industries there will be differing requirements to shift to cleaner and greener assets and it is incumbent on us to understand the implications and support customers with this transition, whilst also embedding climate change and sustainability into our own culture and decision-making.
A good example of this is the joint offering that we launched with Octopus Energy to make switching to electric vehicles (EV) easier. It enables our customers to be able to purchase EV charge points at discounted rates, offering a bundled solution – including fleet management software for businesses – to help them switch to EVs.
Promoting wellbeing and diversity
I am sure that colleagues across the AF50 will agree that the pandemic and its various lockdowns have shone a light on the importance of the wellbeing of our own people. With new ways of working to adapt to, we have been mindful of how that has impacted on mental health, including for those with caring responsibilities and families to support. To provide the quality of service that customers demand our people must feel supported.
The events of the past year have brought the key topic of diversity and inclusion to the fore. For me personally, it has been an eye-opening learning curve and further evidences why it is imperative that this remains a constant priority. It is essential that all colleagues feel they have equal opportunity to achieve their goals. I think there remains much for us to do in tackling unconscious bias before we can say we have delivered on that commitment.
I am pleased to see the excellent work that The Finance and Leasing Association and The Leasing Foundation are doing to build a more inclusive culture and, at our best, we are an open, inclusive, progressive industry, but until that is everyone's experience, every time, we have more to do. For us to provide a service that truly reflects the needs of our customers, the diversity in our business should reflect the diversity of the businesses and communities we serve, which is why this is a priority for me in Lombard.
None of us have experienced a year quite like 2020 before and above everything else my thoughts are with those who have been impacted personally.
I am adamant that we take the many positive developments that have come from this pandemic to ensure we build back better and stronger.
* This article first appeared in the 2021 edition of the AF50 UK. To download your copy, complete the form below.