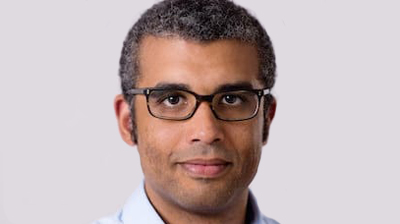 Technology business Quotevine is targeting 500% growth by 2020 as it expands coverage for its cloud-based asset and automotive finance management software.
The company has already secured more than 40 clients in the UK for its cloud-based system, which offers a range of modules ranging from origination to risk management, customer service and compliance.
Customers include major clients such as 1pm, Toyota Financial Services and MotoNovo Finance, along with a number of smaller companies.
Quotevine founder Daniel Layne (pictured) says growth will be driven partly by the benefits and efficiencies that cloud-based services bring, particularly on the 'front-line', where brokers may be more willing to work with finance providers that minimise administration and offer business-friendly solutions.
Although commission rates are important to intermediaries, he argues they recognise the administrative efficiencies of digitalisation, such as API access connections between the broker's systems and the finance company.
As a result, they could favour more advanced providers when offering finance to customers.
Layne said: "If a broker is faced with lots of legwork with one provider that involves rekeying data and the associated risk of errors that goes with it, in our experience they might accept slightly less commission with a finance company that offers a good API that removes the additional administration.
"It removes mistakes and speeds up the process, so although the commission may be slightly less, the operational cost is lower. It is a long overdue aspect of the market that gets rid of human error.
"New start finance companies are adopting this approach. For the more established players and anyone that relies on brokers, they need to focus on this area. People will take the path of least resistance."
Layne created the Quotevine system as a cloud-native business, built around the internet from its inception, and developed the software until its roll-out to market in 2015.
There are no infrastructure requirements for customers, as they log-in to the system online, with secure data storage managed externally.
There is growing acceptance of this 'Software-as-a-Service' approach throughout the industry as the financial benefits become clear and client testimonials provide confidence around data security.
The Bedford-based business now employs 10 people, and Layne has plans to expand abroad, targeting the major financial markets of the US and Germany, along with Poland.
He added: "Poland is the fastest growing asset finance market in the EU. We see it as an opportunity, with a lot of new companies being formed, so there is no legacy IT infrastructure."
Even where there is legacy IT infrastructure, Layne believes there is a willingness to consider how cloud-based services can help.
He said: "It is fascinating, as we have seen attitudes change since developing Quotevine, from where finance companies wanted to be able to touch their IT systems and have them in-house, to now where management is 100% happy to have cloud services. They understand the benefits it brings, and they trust the technology. The don't want to see a bottom line cost for infrastructure and its ongoing maintenance that they don't need."
Quotevine's team has decades of experience in software development and finance systems, with first-hand experience of legacy constraints. This is coupled with a digital-first approach that Layne argues delivers the expertise of a large business with the creative agility of a start-up.
The Oracle-based system includes a digital origination module that provides internet and mobile access (tablet/phone) for clients (customers, brokers, ad guarantors) to enter proposals, pass appropriate documentation and give consent to multiple checks and data such as credit and bank account data.
A credit decisioning module provides the underwriting team with a dashboard to streamline the decisioning process.
The customer service/CRM module provides support staff with a dashboard and access into key information provided in the proposal process, current loans/leases, and renewal data.
Other modules include a data hub, which uses data sources, both public and private, to remove as much rekeying of information as possible from the entire workflow; and an enterprise pricing module which enables consistent and correct pricing to be accessed from any area of the business.
A newly-launched module offers a mobile application designed with tools to make sales teams more productive, with an initial focus on speeding up fleet leasing quotes. Sales teams can use the application to generate real-time fleet lease proposals for clients. It can also be expanded with additional elements including brochures and videos, industry news, collaboration/social media, and communication tools.
Layne has nearly 20-years' experience designing multi-million-pound systems for blue-chip automotive funders, providing technical consultancy and guiding projects from inception to delivery.
In the past he has worked with major global players in IT and auto finance, including White Clarke Group and LeasePlan.
He originally created the software in the mid-2000s and slowly developed it while also working in consultancy.
During the development period, he also completed a law degree, before forming a company and securing angel investment to bring Quotevine to market, taking it from a prototype to a finished product.
Layne added: "We initially focused on the broker market and it helped me see a different side of the market. It also helped with development of the platform.
"The software has continued to grow in focus and depth, so we now cover everything from the initial contract to disposing of the asset.
"We have grown from a one-man band to now serving major finance companies such as Toyota Financial Services.
"We always try to understand our clients' position and develop to their needs and that will be key to our future growth."