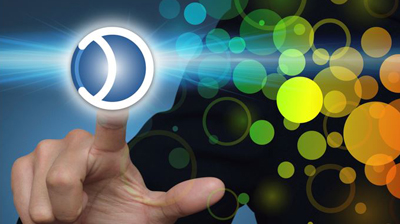 International fleet software provider DRIVE Software Solutions has celebrated a key milestone in its growth as clients now use its systems to manage more than 1 million vehicles.
It reached the landmark after its software was launched with several major clients over the past few years, including BNP Paribas-owned Arval, one of the world's biggest leasing companies.
Having established a strong reputation for its software with Arval UK since 2011, its platform was extended to Arval in Italy in 2014, France in 2016 and Spain last year, adding hundreds of thousands of units to the vehicles managed by DRIVE.
It also secured major contract wins with other UK-based leasing brands, including TCH Leasing, Sandicliffe Motor Contracts and GKL.
Other significant contracts are under discussion that could lead to major future increases in the core fleet of its customers, according to the company.
DRIVE Software Solutions, which received a highly commended award for Best Professional Services Firm at this year's International Asset Finance Awards, in London, provides a 'cradle to grave' service for monitoring and managing fleet assets, from ordering, through to in-life management and final defleeting.
Its flexible applications can be used to manage assets ranging from company cars, vans and lorries through to plant and machinery.
DRIVE focuses on partnering with leading companies in their fields to achieve the highest standards for clients, executives say, including global cloud and platform services giant Oracle, on which the company's software is based.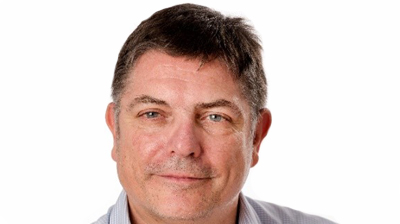 Simon West-Oliver, DRIVE Software Solution's director of sales and marketing, said: "Oracle is a world-class platform with unrivalled stability and a high level of security.
"This provides significant benefits, because it provides confidence for our clients, when systems are hosted on the cloud, that they are secure. It also means that we have the capacity of Oracle to support the roll-out of services anywhere in the world at the pace our clients require.
"If clients want to see a live version of our system in a test environment, this can be arranged within hours because of the global reach of Oracle.
"The security element is also critical, particularly regarding data in transition, which can be a key area of weakness when it comes to potential breaches."
DRIVE software is a single fleet management and leasing software product, with services that can be filtered to meet customers' wishes within the core software.
As a sign of confidence, West-Oliver points out that of the 20 global software giants, including Facebook, eBay and Amazon, 19 of them are based on an Oracle platform.
This is a key factor in its popularity with larger leasing companies and fleet operators, where the software is a mission-critical element of their business.
Future expansion is likely to be accelerated by an increasing number of customers opting for cloud-based implementations, rather than on-premise solutions, as part of the rise in demand for Software as a Service across all industry sectors.
West-Oliver predicts 50% growth by 2019 as its international expansion programme steps up a gear.
In Asia, there is growing demand for leasing, according to Martin Drake, the company's product director and founder.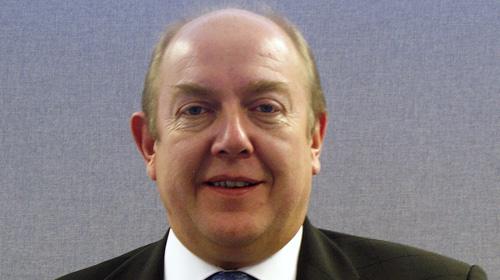 He said: "In India and south-east Asia and more advanced economies, such as Japan, the vehicle funding market is not yet as developed as the UK.
"For example, the turnaround time for a vehicle quote in some markets is 10 days. When we show them our real-time rate card capabilities, it's an eye-opening experience."
Fast-developing markets, such as India and China, present immense growth opportunities, while Africa is also ripe for growth.
West-Oliver added: "The Oracle Cloud does away with the need for a country-specific instance of software and its reliability and scalability DRIVE's globalisation."
However, the company expects Europe will be the initial driver of growth, with Asia, Australasia and the US providing a basis for long-term expansion.
In each case, a core strength of the business will be its implementation expertise to ensure the introduction of its software with new clients goes smoothly.
West-Oliver says DRIVE Software Solutions prides itself on its reputation for successful implementation programmes, adding: "We have a very detailed implementation process and we ask our customers to trust us; we have done this more than 60 times and if they follow our process, then the project will run successfully and smoothly.
"Based on this approach, we have never had a single implementation failure."
ODO drives performance for SME fleets
A key development for DRIVE Software Solutions has been the launch of ODO, its fleet management platform designed specifically for small and medium-sized businesses (SMEs).
Since its launch last year, the cloud-based service has expanded to manage a total of 4,000 vehicles, with clients benefiting from access to the same powerful Oracle platform, but through a portal designed for time-poor managers within SMEs who want a simple way to oversee their transport operations.
West-Oliver said: "We have always been associated with large fleet management solutions and big multi-nationals, but there was a need among SMEs that was not being addressed.
"Our focus was on maximising automation to make the process of managing the fleet easier for small businesses without a dedicated resource to oversee vehicles, such as a fleet manager."
ODO prioritises a 'minimum input, maximum output' approach by partnering with information providers so that single pieces of information can be used to complete a wide range of tasks.
For example, through a partnership with vehicle data company cap hpi, entering a vehicle registration number can auto-populate fields ranging from vehicle brand and model to residual values. The system can also source MoT information and can even be set up to automatically carry out licence checks with the UK government's Driver and Vehicle Licencing Agency.
The system is intended to manage all aspects of SME vehicle operations, from basic data and running costs to driver information, compliance and supplier contracts.
There are three main customers for the service, covering end-user SMEs who want to manage their own company vehicles; companies wanting to manage 'grey fleet' (employee-owned vehicles used on business); and a white label service for vehicle leasing brokers to manage customer fleets and provide management information.
The first broker to go live with ODO's fleet management software was Concept Vehicle Leasing, following a six-month trial.
Paul Bulloch, managing director of Concept Vehicle Leasing, said: "ODO knows our marketplace well and adopted a can-do approach, which has made the process of migrating across from our existing systems to ODO seamless."
There is plenty of potential growth for ODO in the UK as SME fleets account for most of the companies operating business vehicles in the UK. The market is estimated to account for more than 5.2 million businesses, with the majority operating vehicles.
However, DRIVE Software Solutions is also reviewing the potential roll-out of ODO to other European markets where it currently has a presence, particularly the other members of the big EU5 economies (Italy, Germany, France, Spain).
West-Oliver added: "The intelligence that ODO provides helps fleets to stay the right side of the law when it comes to compliance and, crucially for firms' bottom lines, it will mean that they have a way to keep costs down. It will help managers in SMEs to sleep at night."
TCH Leasing benefits from software switch
TCH Leasing switched to the DRIVE Software Solutions platform because its incumbent supplier was unable to update its system.
The leasing company, which operates around 6,500 vehicles, needed new capabilities, such as the ability to email quotes and invoices to clients directly from the software platform.
It also wanted to respond to customer demands for better reporting on vehicles and drivers, including online access to their account.
The single-phase implementation from DRIVE added more than a dozen operational elements of the software to replace the incumbent system, including fleet administration, financial management, quotations, short-term rental, credit management, workflow, online services, customer management, reporting and several bespoke elements.
West-Oliver said: "Now that TCH Leasing is up and live with DRIVE, they have a true 'cradle to grave' platform from their landing page and website to a hosted managed service, so they have an almost plug and play business application that is future proofed by the Oracle technology platform it sits on."