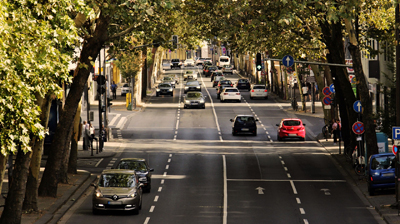 Connected vehicle company CalAmp has expanded its services globally with the acquisition of Car Track in Mexico and Tracker in the UK.
The two acquired companies are licensees of stolen vehicle recovery service LoJack, a CalAmp brand, in their respective countries.
Car Track will now offer CalAmp's full range of telematics and software-as-a-service (SaaS) solutions to its subscriber base in Mexico along with auto dealers, manufacturers, insurance providers and leasing companies.
José Antonio Ocejo Gutiérrez, founder and CEO of Car Track, said: "With car theft running at an all-time high in Mexico and only 40% of the vehicle population covered by insurance, the demand for LoJack's services has never been greater. With CalAmp's expertise in telematics and advanced connected vehicle technology, Car Track's prospects for growth are exciting."
The acquisition of Tracker will help to drive CalAmp's European expansion by offering telematics devices, cloud and software services to develop advanced connected car solutions.
The model will be similar to CalAmp's LoJack Italia operation and as part of the latest deal, the two companies will be integrated to provide a pan-European service.
Greig Hilton, managing director of Tracker, said: "We're excited about the opportunity to increase our base of subscribers in the growing UK and European telematics market and broader European connected economy. We see joining the CalAmp team as a natural progression to facilitate that opportunity."
California-based CalAmp launched iOn this year, a new service to remotely manage assets ranging from service vehicles through to high-value equipment. According to National Equipment Register (NER) estimates, the value of construction equipment stolen each year in the US each year is more than $300 million and could be as high as $1 billion.