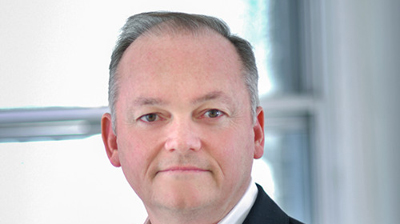 US equipment finance provider Diversified Financial Services (DFS) has introduced two asset finance solutions from global technology provider IDS to support business growth.
DFS selected the IDS InfoLease portfolio management system and the IDS Rapport origination platform.
Headquartered in Nebraska, DFS provides retail financing, leasing, and insurance programs for the agricultural industry.
Jeff Focht, president of DFS, said: "Diversified selected the IDS platform because it aligns with our mission – to provide efficient and timely processes and superior personal service to our customers.
"IDS demonstrated they could provide the scalability, reliability, and operational efficiency we need to support our growing business and to provide the right set of tools we need to support the needs of our customers."
David Hamilton (pictured), CEO of IDS, said: "DFS's focus on customer experience represents the type of mindset that drives our product innovation. Our ongoing innovation in building a world-class portfolio management and origination platform centers on supporting our customers' current and future technology needs."
The deal follows a series of other successful implementations for IDS including North Star Leasing Company (NSL), which introduced the IDScloud platform to fully manage its infrastructure and application processes.
IDScloud is a Software-as-a-Service (SaaS) solution that can integrate with a range of third-party services such as credit bureaus, e-signature, insurance and payments.
Dan Feeney, CEO of NSL, said: "Our strategic decision to move our portfolio to IDScloud was based on a combination of the product's depth of functionality and the consumption-based pricing model based only on our use of the system."
Other recent adopters of IDScloud include SANY Capital USA, a heavy equipment manufacturer.
Dean Waters, president of SANY Capital USA, said: "We needed to move quickly to ensure we had the right system in place to support our aggressive growth goals.
"IDScloud was the only system which met our functional needs, both now and as we expand, that could deploy quickly."