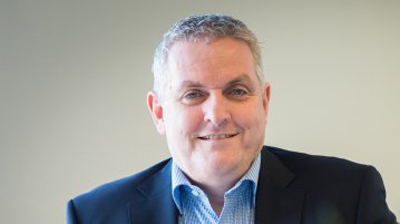 Software will play a key role in managing the increasing complex European leasing, finance, fleet and mobility markets as the travel requirements of fleet and private customers converge, according to industry experts.
Amid growth in private leasing and value-added services, leasing companies are having to serve their traditional business-to-business (B2B) customer base alongside a growing business-to-consumer (B2C) market, while also managing growth of hybrid schemes, such as business-to-business-to-employee (B2B2E) services, which include mobility budgets that can cover private and business travel.
In addition, customers are demanding more flexible services, with requirements ranging from vehicle hire by the hour to long-term leases.
Gémar Hompes (pictured), managing director of global industry software provider Sofico, argues that the frontiers of traditional automotive industry practices are being disrupted and transformed by digital lifestyles and developments in technology.
He said: "OEM's, fleet operators and leasing companies are experiencing increasing pressure to innovate and reinvent their relevance, in an increasingly complex marketplace."
To manage this, he predicted that "sophisticated, future-ready hybrid computer systems" will play a key role in developing leasing company services.
Hompes said: "A modern hybrid system is capable of bridging contracted vehicle usage with driver centric, value-added mobility and connected car services to meet the requirements of both financial services providers and OEMs.
"It will also need to be capable of covering the full spectrum of contracted vehicle usage, including financing, leasing, renting and sharing, as well as supporting larger volumes of data, handling more vehicles, more customers and more, but often smaller, transactions, as well as social and telematics data."
Flexibility will be the key, particularly in the provision of mobility services, including car sharing, where a vehicle will have multiple users in a short space of time.
In response to developing market requirements, Sofico has developed an extension to its contract lifecycle management system, Miles, to offer a new service called Miles.next.
Piet Maes, chief technical officer at Sofico, said: "Miles.next is a cloud-native architectural framework that complements and enhances our core Miles system.
"Miles.next's micro services architecture allows customers to enhance and deploy applications in a quick and easy way. With different Miles.next-based applications storing their data independently from each other, Miles.next will enable customers to cover the full spectrum of contracted vehicle usage from minutes to years across B2B and B2C financing, leasing, renting and sharing offerings.
"The cloud-based architecture allows for elastic scalability to handle different volumes of data, from low to exponentially high. As an open, cloud-native platform, it's easy to integrate Miles.next with any third-party app, and integrate with partner system data, allowing the creation of one seamlessly integrated value chain that's available 24/7."