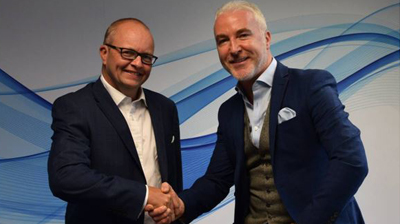 European fleet mobility technology provider Fleetondemand has acquired vehicle management company FleetEurope for an undisclosed sum.
The deal was funded by Fleetondemand's long-term investment partner BGF, which acquired a minority stake in the technology business following a £5 million investment last year.
This acquisition is intended to accelerate growth of Fleetondemand's Mobility as a Service (MaaS) solutions within the vehicle rental sector by providing its solutions to FleetEurope's blue-chip client base.
The combined business will provide a suite of Mobility-as-a-Service products for national and international customers, including the Mobilleo platform, through which customers can access almost any transport option, via desktop or smartphone app.
The combined business will be led Fleetondemand's chief executive officer Justin Whitston, non-executive chairman Andrew Cope, chief financial officer Nicola Sharp, operations director Matthew Heald and FleetEurope's chief operating officer Joe Howick.
FleetEurope's current chairman and founder, John Yarroll, will be retiring after 25 years with the business.
Whitston said: "FleetEurope has been a key business partner since 2012 and has gone from strength to strength in recent years under the guidance of Joe Howick and his experienced management team.
"Both businesses also share very similar core business philosophies and cultures and are renowned for delivering best-in-class customer service and market-leading technology. This acquisition made perfect sense, allowing us to strengthen our existing partnership and fuel our ambitious growth plans."
Howick added that the business was experiencing growth in demand for mobility solutions that allow customers to access a variety of transport options, in addition to vehicle rental.
He added: "Our customers will now have access to Mobilleo, Fleetondemand's MaaS technology platform that consolidates all forms of business travel into a single application, including car rental, flights, trains, ferries, taxis, car clubs, hotels, airport lounges and more.
"We're extremely excited about this new partnership. It will be very much a case of business as usual for our customers as we bring the two businesses together."
*Pictured Joe Howick (left) and Justin Whitston