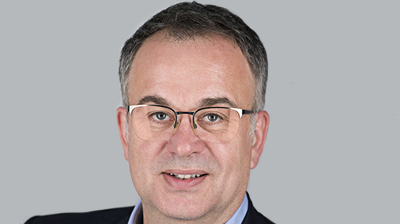 A survey of Generation Z people in the UK has revealed that tech-based brands are three times more popular than traditional banks when it comes down to who they think will be looking after their finances in the future.
Generation Z are the people born between the late 1990s and early 2000s and while it may sound obvious that younger people will be more tech-focussed, it highlights how much work the High Street banks need to do to play catch up.
The survey was of a nationally representative sample of 2,051 under 25-year olds in the UK commissioned by IT company ThoughtWorks in June.
At a time when the majority of Britons prefer to shop online, ThoughtWorks asked its panel of under 25 year-olds which type of companies they thought would offer them the most advanced, real-time services that would make money management a simple and easy everyday task.
When it came to providing ease and convenience, tech brands (e.g. Amazon, Google, Apple) came top of the list (24%), closely followed by new entrant online financial brands (21%), those providing digital solutions and drawing on peer-to-peer networks (e.g. Monzo, Starling, Zopa).
Put together, the tech-based brands were three-times more popular than traditional banks (59% compared to 20%) when it came to thinking about the brands that would look after the consumer's finances in the future.
It wasn't all bad news for the big banks though, with more than two in five young people (43%) still believe that high street banks will continue to process their payments in Britain in 2030.
When it came to the brands that would be the most reliable at keeping a customer's data safe, high street banks shot to the top of the list, a more popular choice than all the various tech and retail options combined (35% Versus 31%).
Supermarkets and the Post Office also proved to be more popular here than alternative online brands, suggesting that for many young people a visible presence on the high street gives many consumers a reassuring sense of trust, solidity and permanence when it comes to considering an organisation that will keep their passwords, personal information and payment details safe.
As well as being most trusted for keeping data safe, young people also where emphatic in choosing high street banks as the organisations that would be most dependable for looking after their salary and making their everyday payments on time (43%). With digital financial brands coming second (19%), the research suggests that the popularity of various tech, mobile and retail brands fades when it comes to the nuts and bolts of looking after a pay-check and being trusted to make a wide range of payments on time.
Social impact and business ethics
When asked what kind of company would act ethically and have the greatest social impact, the picture changed significantly.
Supermarkets emerged as twice as popular than high street banks as the kind of company young people might choose to look after their finances (16% versus 8%), while the popularity of tech companies also fell.
When considering ethics, young people were also interested in the notion of a Government-run bank, or making fuller use of the post office.
A decade on from nationalisation of retail banks – which followed an era of record profits in the banking sector - many young people today still like the idea of banking being a public utility that is not run for profit.
At a time when young people are more likely to be asking ethical questions about the environment, food production and fashion – banking remains an area where there is much work to be done.
Overall, 23% of young people said they couldn't think of any brand they could choose when it came to ethical and community considerations (23%).
Phil Hingley, ThoughtWorks UK, director of financial services, said: "From industry reports on popularity and good service in financial services, the traditional banks often score poorly.
"For years, bank bashing has become commonplace and they often trail behind new entrant brands in the various best buy tables. That said, it would be foolhardy to presume that high street banking is in decline in the digital age and may even leave the high street in the future."
Hingley said the research shows banks are still trusted to keep money safe, but are less trusted to safeguard a customer's personal data.
He said: "As we approach a time when society becomes cashless and physical money is replaced by data, this becomes a major issue that banks need to tackle – and many need to start work on this today."