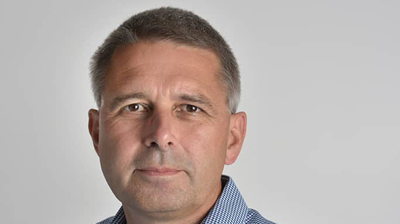 IRIS Software Group has acquired Innervision, a global provider of lease accounting software, lease management consultancy and services.
The deal is the latest stage in IRIS Software Group's global expansion and is its fourth acquisition during 2019.
Since July 2013, IRIS Software Group has brought 19 companies into the group from sectors including accountancy, payroll, human resources, business accounting and education.
Based in the UK, Innervision has a user base in more than 100 countries. Its system hosts more than 120,000 leases, with a combined value of €75 billion.
Kevin Dady (pictured), executive chairman of IRIS Software Group, said: "Innervision has an enviable reputation within lease accounting software and the leasing market, particularly for organisations struggling with the complexity and frequency of the new lease accounting standards. Combined with our compliance heritage, cloud competence and international capability, this addition to the group sits perfectly within our portfolio."
New global lease accounting standards introduced this year for both IFRS and US GAAP changed the way leases are recognised on financial statements. To meet transition requirements and implementation deadlines, companies must collate and centralise their entire lease portfolio, so they can apply the new accounting treatments to every active lease, and every change to those leases within their organisation.
Martin Kennard, director of Innervision, said: "We share IRIS' vision in getting critical operational tasks right, first time, every time and have developed our systems and services to satisfy the needs of our clients regardless of international location. We are delighted to join IRIS Software Group and look forward to introducing our joint customers to the wider portfolio. Through our combined breadth and long-standing relationships."
IRIS Software Group is the UK's largest privately held software company. More than 15 million payment transactions a month are made using IRIS solutions and 21,000 accountancy firms use IRIS applications, including 83 of the top 100 practices.
Earlier this year, the group appointed Elona Mortimer-Zhika as its new chief executive officer to replace Dady as he moved to the executive chairman role.
Mortimer-Zhika joined IRIS in 2016 as chief financial officer and was promoted to chief operating officer in 2018, responsible for a wide range of functions including all revenue generation, as well as customer service, IT, facilities, group transformation, M&A integration, legal and HR. During her time at IRIS, the business has doubled in size and was successfully sold for £1.3 billion in 2018.