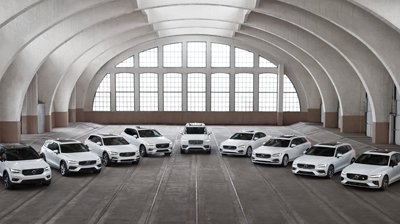 Volvo Cars has selected predictive analytics and data science company FICO to provide advanced technology to support customer onboarding.
FICO's Decision Modeler will be used to immediately onboard customers to the manufacturer's Care by Volvo vehicle subscription service by using automated decision-making.
Care by Volvo provides customers with a car through subscription as an alternative to ownership. A monthly payment covers all regular service, maintenance costs and breakdown cover.
When Volvo first launched the service, it used manual, online credit reference checks to onboard new customers, but recognised this process could only be used during the pilot phase in Germany.
FICO Decision Modeler will support the multi-national expansion of the service across Europe and North America.
Steve Hadaway, vice-president and general manager for FICO in Europe, the Middle East and Africa, said: "FICO is proud to help Volvo usher in an innovative vehicle subscription plan that could become the preferred option for drivers around the world."
FICO has been a pioneer of predictive analytics and data science since its launch in the 1950s and its solutions are used in more than 100 countries for a range of purposes, including protecting 2.6 billion payment cards from fraud and helping resource planning for rental car and airline fleets.
In 2018, Volvo Cars president and chief executive Hakan Samuelsson predicted that half of all cars provided to customers by the brand within the next decade would be through subscription services.
He added that the strategic shift to a pay-on-use model for its vehicles is part of a transformation of the business designed to cement direct consumer relationships.
Samuelsson said: "Our customers' expectations are changing rapidly. This means that Volvo Cars is also changing rapidly. These initiatives will help transform Volvo from being purely a car company to being a direct consumer services provider."
The Care by Volvo subscription service was launched in 2017 alongside the XC40; a planned range of services included a 'digital concierge', providing services including fuelling, cleaning, service pick-up and e-commerce delivery to the car.
In some countries, customers would be able to share their car with friends and family with new digital key technology.