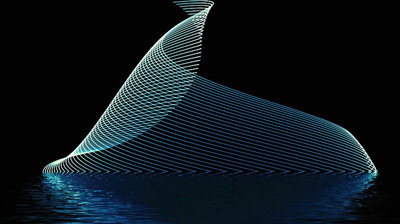 Legacy systems in the finance sector are creaking under the strain of increasing demands for data, new research warns.
Changes taking place in the banking and financial sector, such as the increased volume of interactions with smartphones, websites and other digital channels, are putting pressure on legacy back-end systems where business critical information is stored.
As customers increasingly demand a swift, engaging and responsive user experience at every touchpoint, so agents, brokers, financial consultants and private bankers are making similar demands as they try to cater to changing consumer expectations.
Furthermore, data sharing is creating unpredictable peaks in demand, following legislation such as open banking (PSD2), which requires financial organisations to provide financial information to other providers should customers request it. In addition, a growing array of applications demanding resource from legacy systems are increasing the risk of service outages.
In response, IT business consultancy company Fincons Group argues that the deployment of data integration hubs can avoid limitations triggered by peaks in demand for information and help businesses to overcome their data volume issues without putting legacy systems at risk.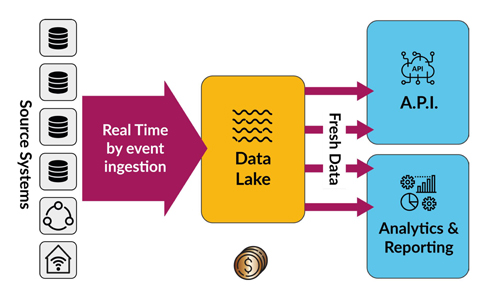 It has produced a new whitepaper exploring how the deployment of data integration hubs allows banking companies to respond to the demands of digitalisation.
Data integration hubs create 'data lakes' where all information is stored for easy and fast access without affecting the capacity of back-end systems.
The whitepaper includes a case study of a major Italian insurer that found its processes needed improving as the business underwent digital transformation.
In particular, the business wanted to consolidate customer data, previously housed in different 'silos', into a single place in order to improve customer experience and support fraud detection. Another objective was improved efficiency in claims processing.
It implemented Fincons Fast Data Lake to provide near-real-time data access on all customer data.
Access to planned actions, customer data and prospect infomration has improved the efficiency of staff and the insurer plans to provide access to 'own profile' data direct to customers in the future.
Giuliano Altamura, head of financial services business unit of Fincons Group, said: "The adoption of a digital integration hub plays a key role in helping business critical systems save time otherwise wasted in low-value machine time, avoiding outages and helping shift the focus on to customer experience and reducing the risk of customer churn."
To download the full whitepaper, click here.
* Main image: ArtTower/Pixabay