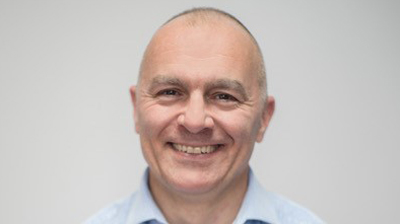 Vehicle leasing, fleet and mobility management technology provider Bynx has enhanced its digital signature capabilities.
Digital signatures, provided by Adobe Sign, offer several advantages over other types of signature.
Benefits include enhanced security, global acceptance, legal compliance, improved efficiency and better customer service.
Gary Jefferies (pictured), sales and marketing director at Bynx, said: "Bynx manages the lifecycle processes involving vehicle assets. These processes are critical for our customers. An electronic or 'digital' signature is a package of information that legally binds everything together; signatories, documentation and intent, which is not only reassuring for them but essential for compliance."
According to Adobe Systems, more than one-third of business leaders who rely on hand-written signatures say they have problems with agreements that are missing signatures, initials or dates, or that have been signed by the wrong person.
Nearly half (46%) aren't sure they have copies of all signed agreements and 51% say they have problems with documents that are misfiled or lost.
Bynx provides global software for the mobility sector including vehicle leasing and finance, fleet management, short-term rental, passenger transport services and Mobility-as-a-Service.
Customers use the platform to manage more than one million vehicles globally using cloud-based solutions.
Bynx also provides project management and managed infrastructure, outsourcing, training and broader fleet consultancy.