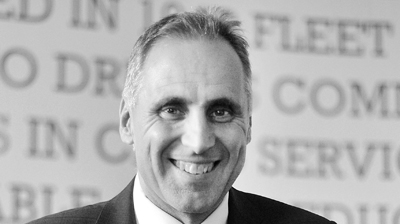 Finance companies are taking too many risks by relying on legacy software systems that are up to a quarter of a century old.
The warning comes from industry veteran Keith Allen, who has joined fleet, leasing and mobility platform provider Bynx as a consultant.
Allen (pictured) has more than 25 years' experience in vehicle financing and asset management, including managing director of ALD in the UK, one of the country's biggest leasing companies. His most recent role was managing director of ARI Fleet UK.
He said: "Way too many businesses are still relying on 20 to 25-year-old legacy, back office systems for managing vehicle fleets and leasing contracts and it's holding them back.
"Companies relying on outdated systems are missing out on productivity increases and cost of delivery and quality of service benefits. Those things are vital if they are to survive in a dynamic and very different future."
He warned that companies could struggle to adapt to cope with demand for new mobility services, such as car sharing or subscriptions, without adapting their infrastructure.
"These companies have to be brave and change," he said. "If they don't, their cost to serve will escalate as the market becomes more transparent with more mobility options. They'll also have to improve quality of service, which they can't do unless they get their back office production systems into the 21st century."
Bynx software supports sectors including vehicle leasing & finance, fleet management as a service, short term rental, passenger transport services and Mobility-as-a-Service.