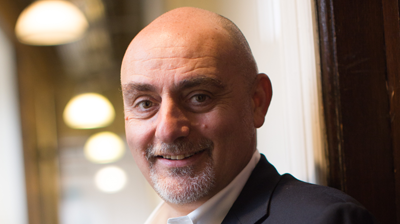 Some 62% of finance teams are not using real-time data within their finance departments, details a new report from spend management platform Soldo.
At a time in the industry when the pandemic has rendered the majority of historical data obsolete, the focus appears to be shifting to the benefits of real-time data in business decision making, predicting profitability and forecasting necessary spending.
Taking into account the views of more than 100 finance executives across the UK, the research also found that only 22% of finance departments currently have access to real-time data and 13% expect to implement it this year despite the benefits.
The relatively low percentage of finance departments expecting to implement real-time data in 2020 could be due to cashflow challenges sparked by the pandemic's effect on the economy. Simon Watson, partner at financial advisory firm Begbies Traynor, said: "Cash flow generation is central to your business' chances of success and forecasting cash flow over the recovery phase has never been more important. Understanding what cash your business will need over the next three to six months is the main objective.
"There are a multitude of funding sources for business. Working capital management can always be improved and overall refinance options, either through loans such as CBILS/Bounce back or traditional routes such as invoice and asset finance should be considered."
Soldo's research also revealed that for 46% of respondents it took between one and four days to track company-wide monthly spending. For 21% the task takes less than a day, although a further 24% reported that it took between one and two weeks and some 9% reported taking longer than two weeks.
Dynshaw Italia, chief financial officer at Soldo, said: "It's no secret that the finance function is under tremendous pressure right now. Real time data is critical for decision making as companies need to adapt and react quickly to constantly changing circumstances. It's concerning to see this audience spending long periods of time investigating spend data manually when new technologies allow for faster decision-making that will clearly put them at a strategic advantage.
"Finance functions need real-time data to navigate through harsh times like these. As well as more cashflow control, they will gain more time every month that will allow for more value-added work, which will impact the company growth potential."
Carlo Gualandri (pictured), founder and chief executive officer of Soldo, explained: "The biggest challenge for us over the last 12 months has been educating the market. Spend management is a new category that replaces many old and outdated processes. It allows companies to distribute access to money with control, enabling flatter and more agile organisations. It will take time for the market to fully realise its transformational power."
Asked what the biggest challenge for Soldo has been over the last 12 months, Gualandri says, "educating the market," something that he doesn't see changing any time soon.
Cashflow has, for the most part, remained a challenge for many businesses and Soldo's research reveals that some 72% of businesses reported that managing cashflow was difficult before the pandemic, while 45% had issues improving profitability.
However, many expenses have decreased during the lockdown with 70% of respondents claiming that travel and expenses had plummeted, while 33% pointed to fuel and mobility for a reduction. Some expenses have increased as a result of the lockdown including ecommerce, which 22% of respondents selected, and software subscriptions with 41%.
Reflecting a potential growth in digitalisation trends as a result of the pandemic, and the lockdown in particular, some 62% of respondents were interested in utilising a third-party automated solution to maintain an accurate and up-to-date understanding of employee card spending. These solutions offer the ability to provide a more detailed analysis of spending and in doing so, aim to reduce costs.
Still a relatively new company, Soldo was established in 2015 and is a fintech dedicated to spend management. It offers a software solution to manage and control spending to its 60,000 business customers. The company provides the customer with a Soldo Mastercard and the ability to set custom budgets and spending rules for each user, capturing data that can be used to simplify reporting offer greater insight into spending behaviour.