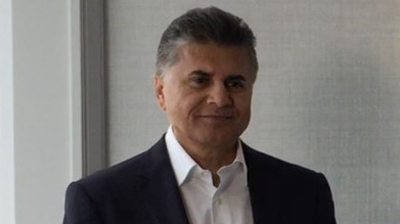 NETSOL Technologies, the global provider of IT solutions for the asset finance and leasing industry, has signed three multi-million-dollar contracts as it supports the industry's recovery from the global Coronavirus pandemic.
The contracts will see deployments in the UK and North America.
Executives at NETSOL say its recent success reflects its ability to adapt to change and continue to help its customers through challenging times.
At the start of the Covid-19 crisis, NETSOL rapidly transitioned to remote working for its employees to adhere to social distancing guidelines and combat the spread of the virus, while still supporting customers.
As the global solutions provider caters for clients including blue-chip organisations and Fortune 500 companies, it was one of the first companies in the industry to implement its business continuity plan to ensure customer support and project delivery were unaffected.
As evidence of its success, NETSOL has signed a multi-million-dollar agreement with a large UK vehicle finance company to implement its NFS Ascent Wholesale Platform.
The customer can access the system (WFS) on the cloud via a subscription-based pricing model. This implementation marks the first rollout of NFS Ascent in the UK.
NETSOL has also signed an agreement with Allica Bank in the UK for NFS Ascent on the cloud. This contract covers the implementation of NFS Ascent's Retail platform, including its Omni Point of Sale solution (Omni POS) and contract management system.
The implementation is expected to take less than six months, which NETSOL says sets a new standard for deployment time in the industry.
NETSOL has also announced its first North American customer for NFS Ascent, with SCI Lease Corp, a Canadian-based national automotive leasing company.
It will deploy the cloud-based NFS Ascent contract management system, marking the first sale of NFS Ascent in the North American market and the first Software-as-a-Service agreement for Ascent in the region.
The company's solution for the global finance and leasing industry, NFS Ascent, is now also offered on the Cloud, via flexible, subscription-based pricing, which eliminates the need for conventional licence and maintenance fees.
NETSOL Technologies was co-founded by its current chairman and chief executive officer Najeeb Ghauri (pictured).