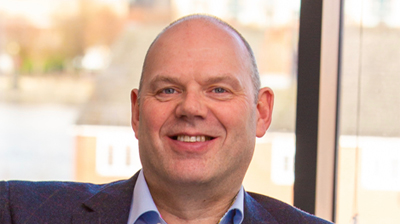 A new range of finance options are set to be launched straight from dealership online videos following a new integration between online motor retail technology provider iVendi and video solutions provider CitNOW.
Currently being made available to customers using both CitNOW and iVendi's CONVERT solution, dealers are able to configure three types of link with consumers alongside any video they send to a potential car or van buyer:
The Finance Application allows the customer to apply for finance directly from the video presentation page;
The Finance Check to perform a finance soft check to find out which finance products they may be eligible for;
The Vehicle Reservation to reserve the vehicle for a specified period of time, by paying a reservation fee.
James Tew, chief executive officer at iVendi, explained: "Essentially, we have achieved working with CitNOW is to make the consumer journey slicker and easier. It creates a natural flow from the customer video through to the process of looking at the dealer's motor finance products, their different providers and the wide range of payment terms available."
Founded in 2009, iVendi offers a range of online motor retail software solutions to motor dealers in the UK and internationally. The company has focused on forming a modular product range to allow customers to pick and choose what works best for them while engaging consumers, converting buyers and managing transactions.
Tew continued: "If the consumer likes what they see in the video, they can go straight to the next step in the purchasing process, obtaining a finance check, or making an application or reservation in moments. This works well for both dealer and potential buyer.
"Also, depending on how the integration is configured by the dealer, the finance information provided can be used to underline the affordability of the vehicle while the consumer is viewing the vehicle. They can make a very informed decision.
"We have created this very much with the FCA in mind. It provides structured and auditable processes that can be easily recalled by the dealer in the event of any form of issue. This should help to protect both retailer and customer."
Formed in 2008, CitNOW has grown to provide its app-based video solutions to an international group of motor retailers. The company's software is designed with the aim of delivering essential visual information for car and van buyers and owners as efficiently as possible.
Trade-ins and VAPs prove challenging
Alongside the news of the collaboration with CitNOW, iVendi have revealed that trade-ins and value-added products (VAPs) are fast becoming the greatest challenge for used car dealers in a post-lockdown market.
As a result of the pandemic and ensuing nationwide lockdown, many dealers have had to transform into a digital-first business in a matter of weeks. Putting this into practice has been a tremendous struggle and while the majority of implementations appear to be successful, trade-ins and VAPs are two significant problem areas, iVendi reports.
"The issue with most online trade-in technology," Tew said, "is that it deals with the part-exchange in isolation, providing a somewhat conservative valuation. If you were in a dealership talking to a sales person, this almost certainly wouldn't be the approach. The part-exchange value would be worked into an overall finance calculation that was designed to get as close as possible to your monthly budget.
"Online, what tends to happen is that a valuation is presented as a single, often disappointing figure, and not as part of a comprehensive deal. There is evidence that the buyer drop-out rate at this point in the online journey is very high."
By way of a potential solution, iVendi recommended that dealers adopt an online trade-in tool or form that allowed them to make a human assessment. According to the company, taking the part-exchange process offline is the most effective answer for many retailers and their customers, and while it may disrupt the purity of the digital journey, it also tackles the problem.
Furthermore, maintaining the significant profitability of VAPs as dealers move them online has proved to be a major hurdle. This is predominantly because for most dealers, they are simply displayed as a product and a price with only a limited attempt at making a sale and showing their advantages.
Tew concluded: "This is really a matter of presentation and something that can be much improved through better web site design and integration into the overall sales process."