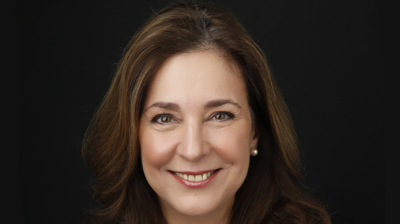 Sustainable technology lifecycle management solutions provider 3stepIT has announced a new support service to help businesses struggling operationally as a result of the pandemic deploy new IT devices and save 15% off cash price.
As many businesses stretching annual IT budgets and struggling to meet unforeseen costs, the campaign is designed to aid in the transition of employees working in new workspace environments – often from home – as a result of the pandemic.
Carmen Ene (pictured above), chief executive officer at 3stepIT, said: "COVID-19 has led to a very rapid shift in working practices and it's clear that these changes are here to stay. IT departments have had a pivotal role to play in helping business survive and thrive, but many employees are still without the right tech to support flexible working."
The company is offering a 30-month payment plan with fixed monthly payments and no upfront costs which is expected to enable a faster roll-out of new technology and reduce the pressure on budgets.
Furthermore, 3stepIT has revealed its ability to buy used devices from businesses at market price, which could provide the needed cash injection to businesses looking to fund digital upgrades. The company then proceeds to refurbish the old device for reuse, offering a boost to a customer's green credentials and a reduction in carbon emissions and electronic waste.
Ene continued: "We know businesses can't afford to compromise on the quality of their service and that the right technology has never been more important for employee wellbeing and productivity. With budgets tighter than ever the last thing organisations need is a large capital outlay – the leading IT managers are rethinking the way they procure technology to ensure a smooth transition to the new world of work, while reaping the benefits of a more efficient, sustainable approach to IT management."
Founded in 1997, 3stepIT offers an environmentally friendly, end-to-end approach to acquiring, managing and refreshing IT devices. With more than 3,000 business customers spread across the globe, the company is perhaps best known for its AssetNG® platform the provides IT and finance managers control of all IT devices to simplify budgeting, upkeep and renewal.