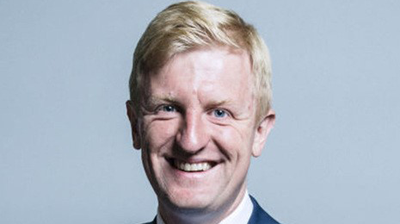 The UK Government has launched a National Data Strategy to stimulate wider adoption and use of data-based services in the wake of the Covid-19 pandemic.
Announced by digital secretary Oliver Dowden (pictured), it includes a series of "priority missions" for the Government to exploit digital transformation and economic opportunities.
They include:
Plans for 500 analysts to be trained in data and data science across the public sector by 2021.
Plans for a new Government chief data officer to transform its use of data to drive efficiency and improve public services.
Plans to introduce primary legislation to boost participation in smart data initiatives.
A new £2.6m project to address current barriers to data sharing and support innovation to detect online harms.
The smart data initiatives and primary legislation are of particular note to the asset finance community.
They will allow consumers and SMEs to share data with third parties more easily and encourage disruptors in a wide range of business areas.
The Government also announced "up to 10 Innovation Fellowships" to support its digital transformation, which will work with the Number 10 data science team and its digital service networks.
Ash Finnegan, digital transformation officer at document generation and reporting specialist Conga, said: "Today, data is the new currency and digital transformation has enabled companies to collect vast amounts of data that were previously unimaginable.
"The implementation of a new framework will be crucial to helping businesses connect data across processes, systems and storage, ultimately solving the issue of disconnected and unstructured data.

"Only by putting data at the core of any digital transformation project, unifying all systems of record and ensuring complete visibility, can there be any real actionable insight and true data-intelligence. By doing so, companies can ensure the mitigation of risk, ensure compliance and, ultimately, boost overall revenue and help to propel our economic recovery."
* You can read the National Data Strategy here.