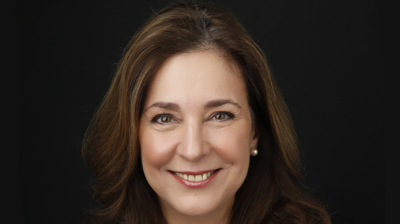 Large quantities of corporate IT equipment now sits unused in offices across the UK as the workforce grapples with remote working, including some 34% of office desktop PCs, reveals new report from 3stepIT.
The report detailed how the majority of businesses were caught off-guard in March, with 78% of UK businesses forced to invest in additional equipment to facilitate home working.
Carmen Ene (pictured above), chief executive officer at 3stepIT, said: "Businesses have been forced to rapidly adapt to mobile technology, to enable remote working and future-proof their operations. Even those businesses who have been able to act nimbly, many have incurred huge costs equipping their people with new digital tools, and many more still face an uphill battle to modernise their tech."
The report gathered the viewpoints of 1,010 key IT decision makers – of which 28% were C-level executives – during July and August 2020.
Additional findings from the report include:
Nearly 20% of desktop PCs are not expected to be required over 2021;
Some 47% of respondents said increased spending on laptops would be the main focus for IT investment over the next 12 months;
63% of businesses expected increased demand for more flexible working hours as pandemic restrictions are lifted;
62% expected more employees to work from home in future;
56% of respondents forecasted additional investment in remote working technology to be necessary.
However, Ene explained that this vast quantity of redundant business technology "represents both an opportunity and risk." She pointed out that in a similar manner to the auto finance industry, idle tech often holds residual value which businesses may be able to capitalise on to fund their transition to new, more flexible ways of working.
Technology lifecycle management provider 3stepIT offers an end-to-end approach to acquiring, managing and refreshing IT devices with a focus on reducing e-waste and global emissions. The company is best known for its AssetNG platform which provides IT and finance managers control and visibility of all IT devices to simplify budgeting, upkeep and renewal.
A campaign for cash injections
Taking into account how many businesses are having to stretch their IT budgets to meet the unforeseen costs and focus on business resilience, 3stepIT has launched a campaign to support businesses to deploy laptops, offering a 15% saving on the cost of purchase.
With a 30-month payment plan, fixed monthly payments and no large upfront cost, 3stepIT is also offering to buy newly obsolete devices from customers at market price, providing cash injections to customers looking to fund digital upgrades.
Ene added: "Due to all of this unused tech, businesses are producing more electronic waste than ever before, with many still dumping or destroying old and unwanted IT. If we don't see widespread adoption of more sustainable IT practices, these redundant devices could spell disaster for the planet."
As part of this service, 3stepIT refurbishes old devices for reuse, using data sanitisation processes to give them a second lease of life.